Regular price
Sale price
$24.95
Unit price
per
Sale
Sold out
• Vegan certified, Non-GMO and Hypoallergenic
• Neutralizes harmful free radicals and supports healthy aging
• Enhances energy production and supports healthy metabolism
Health Thru Nutrition Alpha Lipoic Acid Vegan Certified 600 mg is a high-quality dietary supplement that is designed to support overall health and well-being. This product is made with alpha-lipoic acid, a powerful antioxidant that helps to protect cells from damage caused by free radicals. This vegan certified supplement is made with plant-based ingredients and is free from artificial colors, flavors, and preservatives.
How to Use?

Directions: Adults: Take one (1) VegeCap daily as a dietary supplement or as recommended by your healthcare professional.
More Info

Alpha Lipoic Acid, abbreviated as ALA, is a coenzyme that provides important metabolic functions, such as aiding in the breakdown of macronutrients (protein, carbohydrates and fats) for energy production1, while also offering superior antioxidative benefits.

ALA is often referred to as a "Universal Antioxidant" due to its ability to neutralize free radicals in both lipid and aqueous environments, as well as its wide versatility in targeting those oxidants, making it ubiquitously beneficial in all body systems.2 Going a step beyond some other antioxidants, ALA can regenerate many essential antioxidants such as glutathione, vitamins C and E, and coenzyme Q103 while helping to repair cells damaged by oxidation4. ALA also protect organs and other tissues from toxic metal accumulation, such as from mercury, lead or cadmium, by forming insoluble bonds with those metals and ensuring their secretion from the body.5  

Health Thru Nutrition's Alpha Lipoic Acid provides 600mg pure ALA in one vegecapsule to help you reach your goals. It is Non-GMO, hypoallergenic and, like all of HTN's quality products, is manufactured in a cGMP facility in the United States.

 

1 Palaniappan AR1, Dai A. Mitochondrial ageing and the beneficial role of alpha-lipoic acid. Neurochem Res. 2007 Sep;32(9):1552-8. Epub 2007 May 3.

2 Biewanga G, et al. The pharmacology of the antioxidant lipoic acid. Gen Pharmac 1997;29(3):315-31.

3 Packer L, et al. Alpha-lipoic acid as a biological antioxidant.Free Rad Biol Med 1995;19(2):227-50.

4 Spector A, et al.Thioredoxin fragment 31-36 is reduced by dihydrolipoamide and reduces oxidized protein. Biochem Biophys Res Commun 1988;150:156-62.

5 Sumathi R, et al. Relationship between glutathione and DL alpha-lipoic acid against cadmium-induced hepatotoxicity.Jpn J Med Sci Biol 1996;49(2):39-48.
Supplement Facts

Other Ingredients:

Hypromellose, L-Leucine and Silicon Dioxide.
Shipping

Free Standard Shipping Everyday on Orders over $59!
View full details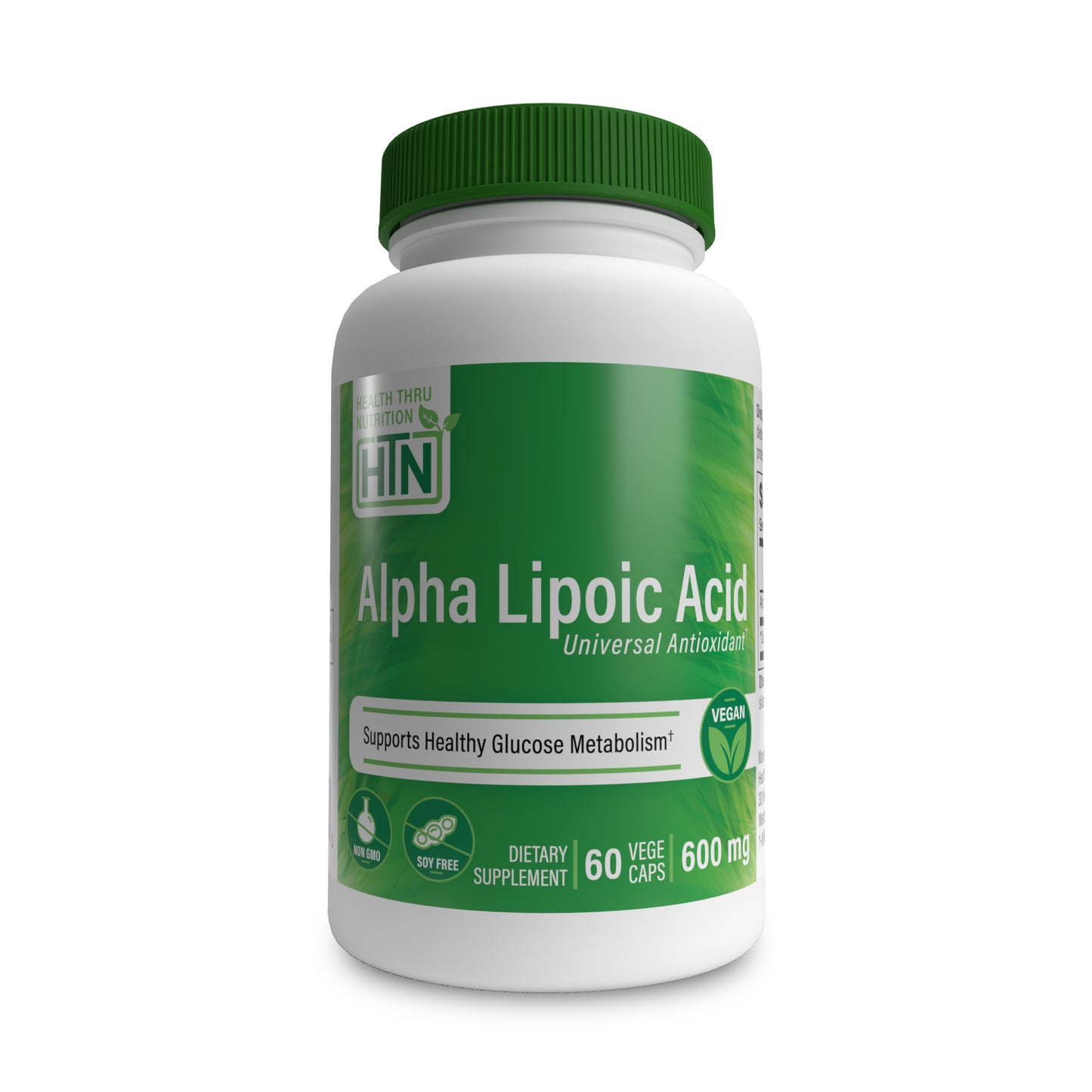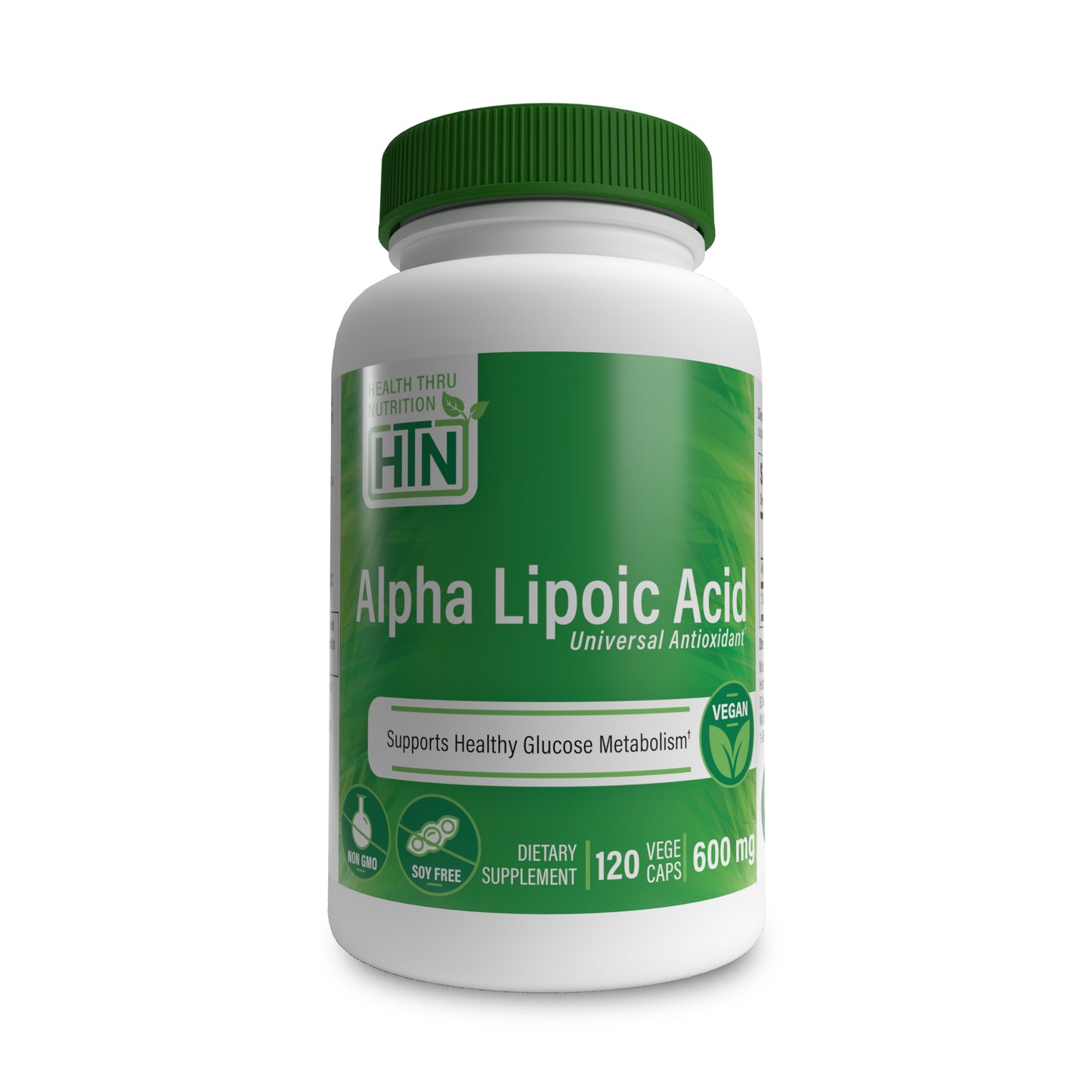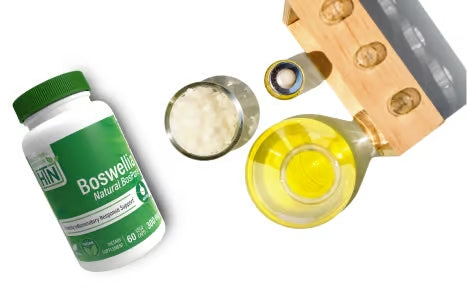 Our Philosophy
Health Thru Nutrition (HTN) began developing nutritional supplements several decades ago with a simple mission: to Empower People to Live Healthier, More Informed Lives. We strive to meet this mission every day by providing clinically validated and superior quality nutrition products, while serving as a trusted source of nutrition information. Our core values of Safety, Integrity, Transparency, and Quality along with our innovative staff of clinicians, pharmacists, and industry leaders help guide us in providing the most effective health-span solutions for our customers.