Regular price
Sale price
$19.99
Unit price
per
Sale
Sold out
• KSM-66® Ashwagandha root extract standardized to 5% withanolides
• Supports the body's response to stress
• Promotes a healthy mood and cognitive function
Health Thru Nutrition Ashwagandha with KSM-66® is a top-quality herbal supplement, providing 500mg of clinically studied Ashwagandha root extract per vegecap, standardized to 5% withanolides with KSM-66® method. Ashwagandha has been used in Ayurveda for centuries and this product promotes overall wellness by supporting stress response, mood, cognitive function, immune system, and healthy sleep patterns.
How to Use?

Directions: Adults: Take one (1) VegeCap daily as a dietary supplement or as recommended by your healthcare professional.
More Info

Ashwaganda, the root extract from Withania somnifera (Winter Cherry), is a primary herb used in Ayurvedic medicine, one of the oldest holistic medicinal systems stemming from India. Ashwaganda promotes balance within the body by enhancing its ability to self-regulate key systems such as energy production, endocrine, neurological, reproductive and immune systems.1,2




Ashwaganda has been clinically proven to:

• Reduce stress and anxiety3,4

• Enhance memory and cognition5

• Increase endurance and strength6,7

Health Thru Nutrition's award winning KSM-66 Organic Ashwagandha is the highest-concentration ashwagandha extract available with 5% withanolides content. Awards won include the Frost & Sullivan 2014 "Product Innovation in Botanicals", the 2013 "Best Botanical Ingredient" at Natural Products Expo West, and the 2012 "Innovative Ingredient" award at Panacea, South Asia's largest natural products conference. Due to a revolutionary process, no chemical solvents or alcohols are used during extraction, resulting in the most pure and potent, full-spectrum, root-only product.





1 Molecules. 2009 Jul 3;14(7):2373-93.

2 Phytomedicine. 2000 Dec;7(6):463-9.

3 Phytomedicine. 2000 Dec;7(6):463-9.

4 Indian J Psychol Med. 2012 Jul;34(3):255-62.

5 Afr J Tradit Complement Altern Med. 2011; 8(5 Suppl): 208–213.

6 Int J Ayurveda Res. 2010 Jul-Sep; 1(3): 144–149.
Supplement Facts

Other Ingredients:

Hypromellose, L-Leucine and rice concentrate.
Shipping

Free Standard Shipping Everyday on Orders over $59!
View full details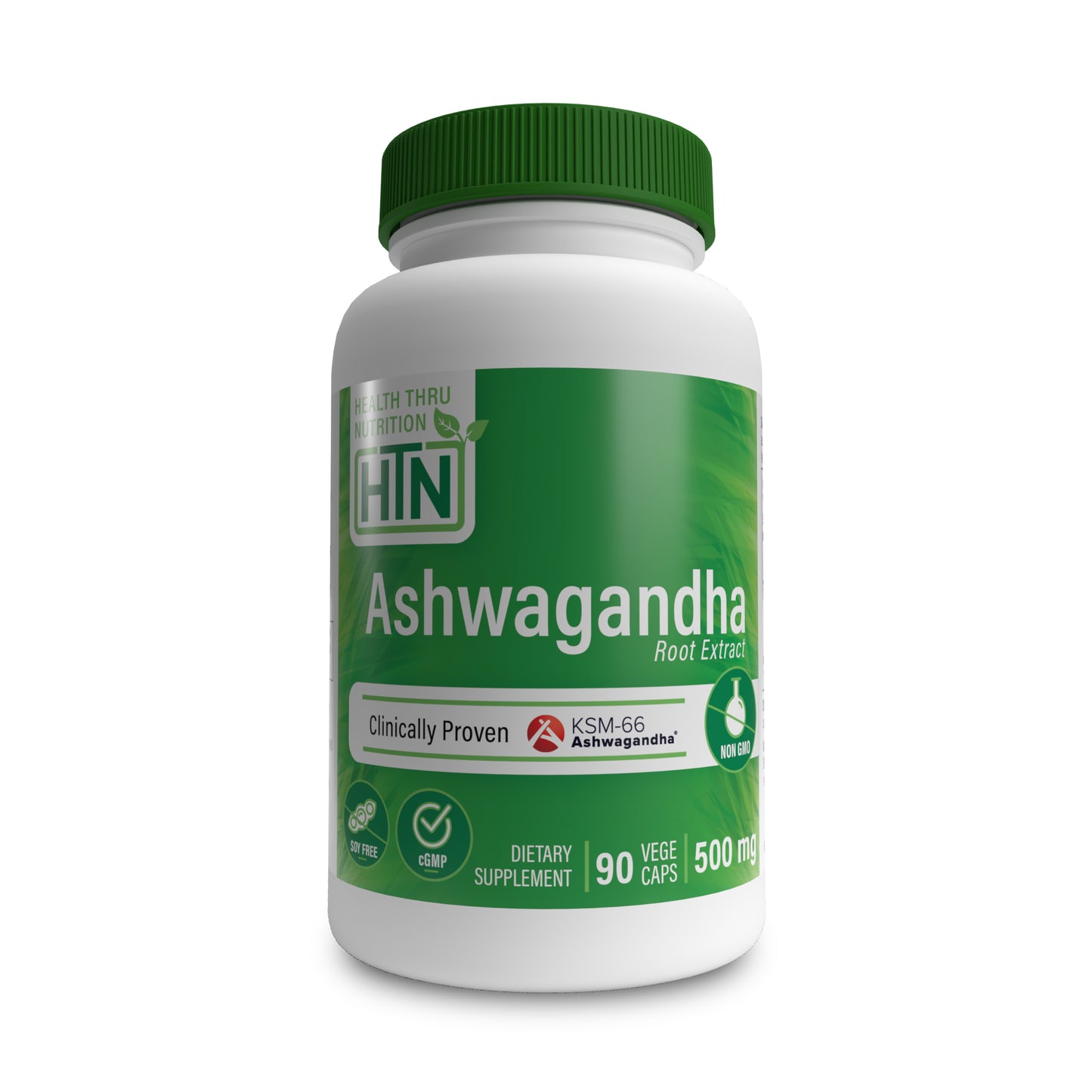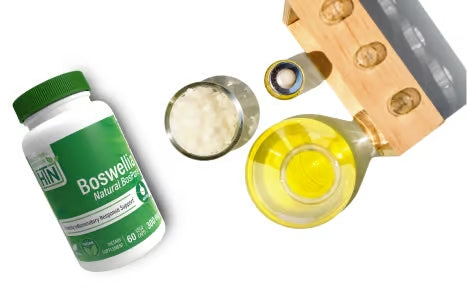 Our Philosophy
Health Thru Nutrition (HTN) began developing nutritional supplements several decades ago with a simple mission: to Empower People to Live Healthier, More Informed Lives. We strive to meet this mission every day by providing clinically validated and superior quality nutrition products, while serving as a trusted source of nutrition information. Our core values of Safety, Integrity, Transparency, and Quality along with our innovative staff of clinicians, pharmacists, and industry leaders help guide us in providing the most effective health-span solutions for our customers.