Regular price
Sale price
$13.99
Unit price
per
Sale
Sold out
• Promotes Healthy Hair, Skin, & Nails
• Supports Healthy Metabolism & Immune Functions
• Vegan, Gluten Free and Non-GMO
Health Thru Nutrition's Vegan Biotin vitamin B7 supplement provides a potent 10,000 mcg dose of this essential nutrient per serving. Biotin supports healthy hair, skin, and nails, and aids in carbohydrate, protein, and fat metabolism. Formulated with vegan-friendly ingredients, this high-quality supplement is suitable for individuals with dietary restrictions.
How to Use?

Directions: Adults: Take one (1) VegeCap daily as a dietary supplement or as recommended by your healthcare professional.
More Info

Biotin, a water-soluble B vitamin, assists in the metabolism of fatty acids, proteins and sugars in our body and is renowned for its ability to strengthen nails, thicken hair and improve skin conditions, reducing the effects of aging.

Like all water soluble vitamins, biotin is regularly excreted from the body and should be consumed daily for optimal absorption and results. Natural sources of biotin include carrots, swiss chard, legumes, eggs, fish and berries, or you can always opt for a supplement to ensure daily vitamin restoration. Health Thru Nutrition offers 10,000mcg of biotin in 1 easily absorbed capsule, providing you a full day's worth and then some of beneficial Biotin!
Supplement Facts

Other Ingredients:

Plant cellulose, hypromellose, dicalcium phosphate anhydrous, L-Leucine and rice concentrate.
Shipping

Free Standard Shipping Everyday on Orders over $59!
View full details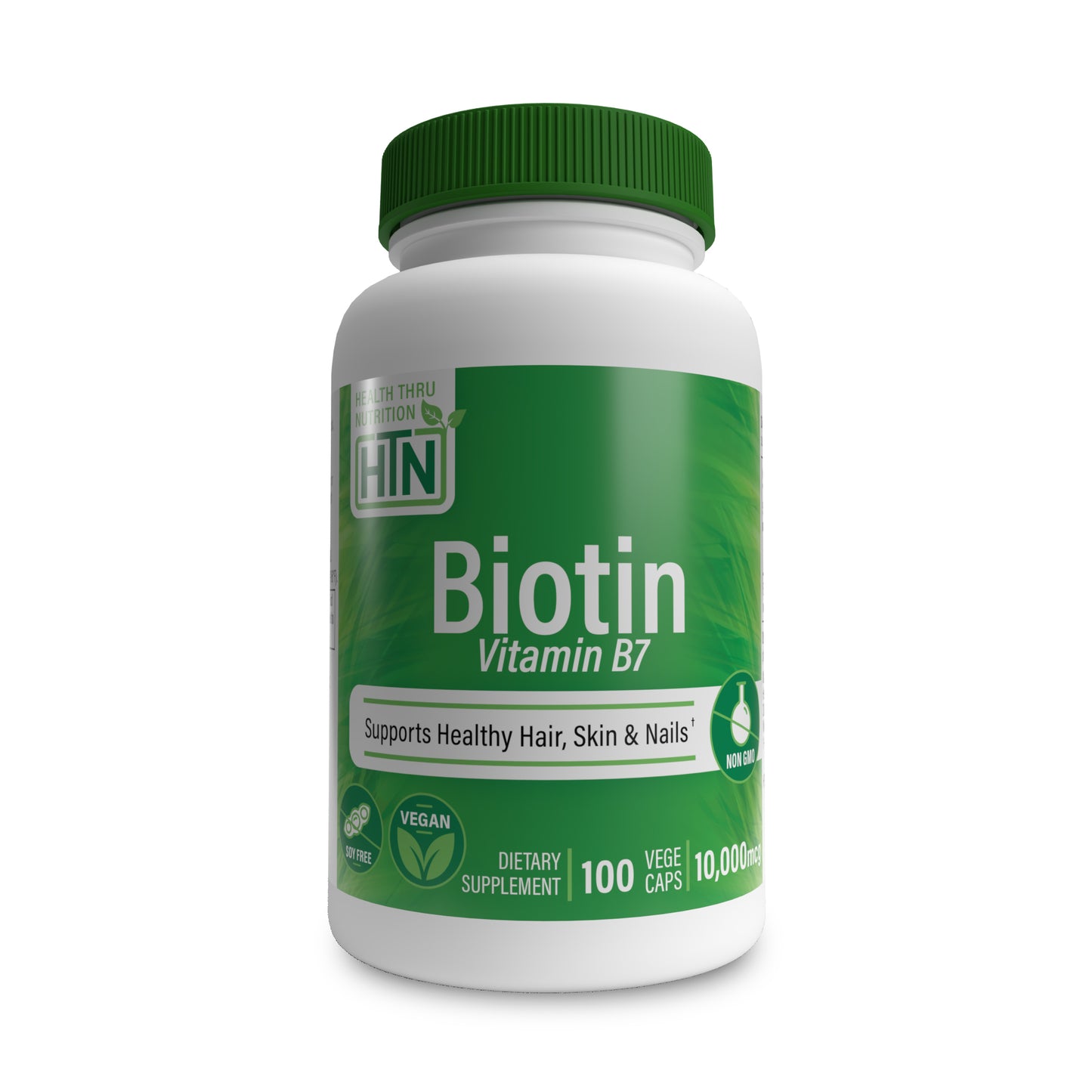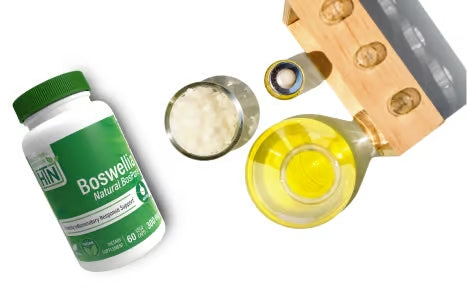 Our Philosophy
Health Thru Nutrition (HTN) began developing nutritional supplements several decades ago with a simple mission: to Empower People to Live Healthier, More Informed Lives. We strive to meet this mission every day by providing clinically validated and superior quality nutrition products, while serving as a trusted source of nutrition information. Our core values of Safety, Integrity, Transparency, and Quality along with our innovative staff of clinicians, pharmacists, and industry leaders help guide us in providing the most effective health-span solutions for our customers.