Regular price
Sale price
$49.99
Unit price
per
Sale
Sold out
• Pure Cold Pressed Nigella Sativa
• USDA Certified Organic
• Supports healthy digestion and immune function
Health Thru Nutrition Black Seed Oil liquid in 16.9 fl oz bottle is a high-quality, organic certified dietary supplement that offers a range of potential health benefits. Made from pure, organic certified Nigella sativa seeds, this supplement is cold-pressed to ensure maximum potency and purity. Each 16.9 fl oz bottle contains 500ml black seed oil, along with 2% thymoquinone, a powerful antioxidant that may help support immune function and overall health.
How to Use?

Directions: Adults: Take one (1) teaspoon twice daily as a dietary supplement or as directed by your healthcare professional.
More Info

Black Cumin Seed Oil has been used for centuries as a "miracle herb" treating a wide array of conditions and improving overall health. It continues to be relevant in today's world, not only in holistic medicines but also by health-conscious individuals. Modern research reveals that the phytochemicals present in black seed oil (thymoquinone, thymohydroquinone and thymol) are powerful antioxidants that help protect cells from inflammation and free radicals. Further studies show black seed oil promotes a healthy immune system by supporting the protective actions of our body's macrophage and helper T-cells. These white blood cells target infected cells and harmful pathogens, stimulate the immune response of other cells and maintain a "memory bank" to effectively respond to future infections. Hence anything we can do to assist these workhorses of the immune system our bodies will surely thank us!

In this convenient liquid form, you can easily add Black Seed Oil to your favorite smoothies for an extra immune boost or drizzle over a fresh salad. You can even add it to your tea, combining with honey and/or lemon if desired for added flavor.
Supplement Facts

Other Ingredients:

None.
Shipping

Free Standard Shipping Everyday on Orders over $59!
View full details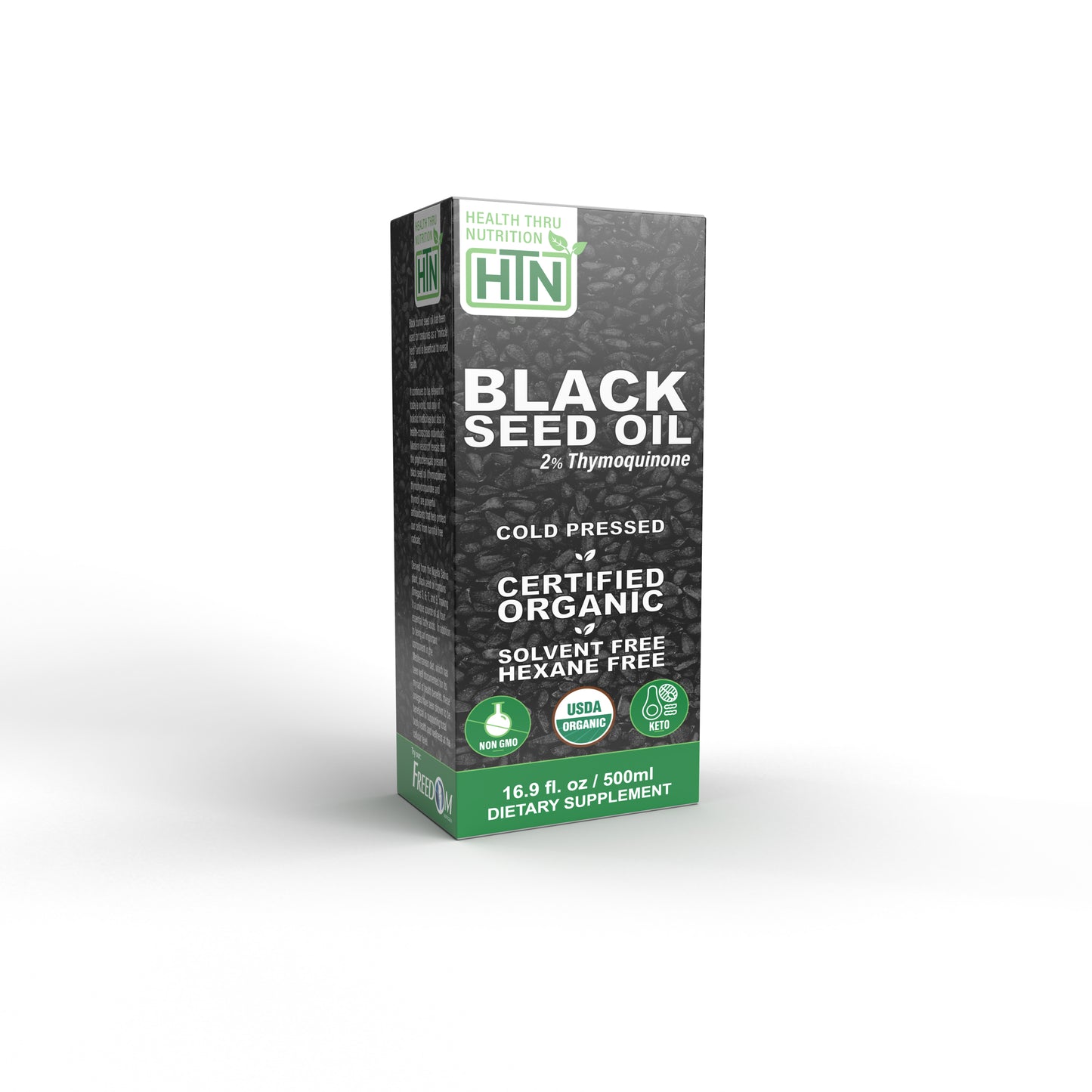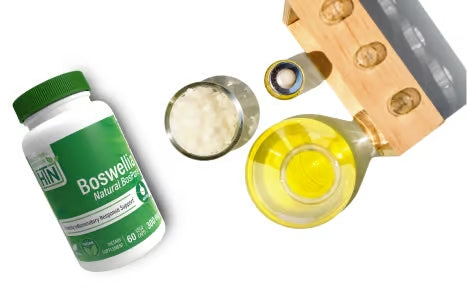 Our Philosophy
Health Thru Nutrition (HTN) began developing nutritional supplements several decades ago with a simple mission: to Empower People to Live Healthier, More Informed Lives. We strive to meet this mission every day by providing clinically validated and superior quality nutrition products, while serving as a trusted source of nutrition information. Our core values of Safety, Integrity, Transparency, and Quality along with our innovative staff of clinicians, pharmacists, and industry leaders help guide us in providing the most effective health-span solutions for our customers.