Regular price
Sale price
$39.99
Unit price
per
Sale
Sold out
• Supports Optimal Cardiovascular and Mitochondria Function
• Cellular Energy Production and Endurance Capacity
• Vegan certified, Non-GMO and Hypoallergenic
CelluRex® is a clinically researched, one-of-a-kind formulation of premium ingredients including PQQ (pyrroloquinoline quinone), Coenzyme Q-10, Red Spinach Extract leaves, L-Arginine, and Epicatechin. These powerhouse ingredients work together to promote tissue vascularization, mitochondrial biogenesis, and oxidative metabolism, resulting in increased overall energy production, maximum endurance capacity, and improved exercise performance. This unique blend is derived from the highest quality ingredients sourced from topnotch and reputable manufacturers who prioritize safety. Experience the ultimate energy boost and performance enhancement with CelluRex®.
How to Use?

Directions: Adults: Take two (2) VegeCaps daily as a dietary supplement or as recommended by your healthcare professional.
More Info

CelluRex® is a unique formulation of PQQ (pyrroloquinoline quinone), Coenzyme Q-10, Red Spinach Extract leaves, L-Arginine, and Epicatechin. Together, these ingredients can promote tissue vascularization, mitochondrial biogenesis, and oxidative metabolism. As a result, Cellurex™ may increase overall energy production, maximize endurance capacity and improve exercise performance.

Cellurex® is a combination of the "best of the best" ingredients, derived from topnotch, reputable, and safety-ensuring, manufacturers.

Oxystorm® is a highly concentrated source of nitrate, extracted and purified from Amaranthus, or red spinach leaves. This 100% water-soluble extract is free of oxalates and has a neutral pH of 7. Research continues to demonstrate the impact of nitrate on vasodilation, and as a result, maximal endurance capacity and exercise performance. In fact, nitric oxide is a product of the amino acid, L-Arginine-which has also been shown to promote vasodilation and improve blood flow in the arteries of the heart.

Pyrroloquinoline quinone, as PureQQ™, offers nearly 100% purity, and has been FDA GRAS, or "generally recognized as safe", for the use in food and beverages. Pyrroloquinoline quinone initiates spontaneous mitochondrial biogenesis, which is essential for human health and longevity.

H2Q™ uses the pure, bioenhanced, and patented Hydro-Q-Sorb® CoQ10, which is 100% natural, 100% vegetarian, and non-GMO. Furthermore, it is an All Trans CoQ10 and a USP Grade CoQ10, with NO artificial ingredients, NO soy, and NO vitamin E. CoQ10 levels decrease with age and may be even lower in people taking certain prescription medications. With its role in mitochondrial biogenesis and, as a result, energy production, supplementing with CoQ10 can be especially beneficial in aging adults.

Epicatechin, as PhytoSure™, is a validated, authenticated, and certified product, ensuring the safety of its consumers. Aside from its role in mitochondrial enzyme function and vasodilation, epicatechin has been shown to have a beneficial effect on cardiovascular health.

Cellurex® beautifully integrates preexisting products from reputable manufacturers, to create a novel and innovative formulation, promoting energy production, improving endurance capacity and performance, and optimizing cognitive function, while reducing oxidative stress and the effects of aging.
Supplement Facts

Other Ingredients:

Gamma cyclodextrin, hypromellose, L-leucine, rice concentrate.
Shipping

Subscribe today and get Free Shipping on every delivery!
View full details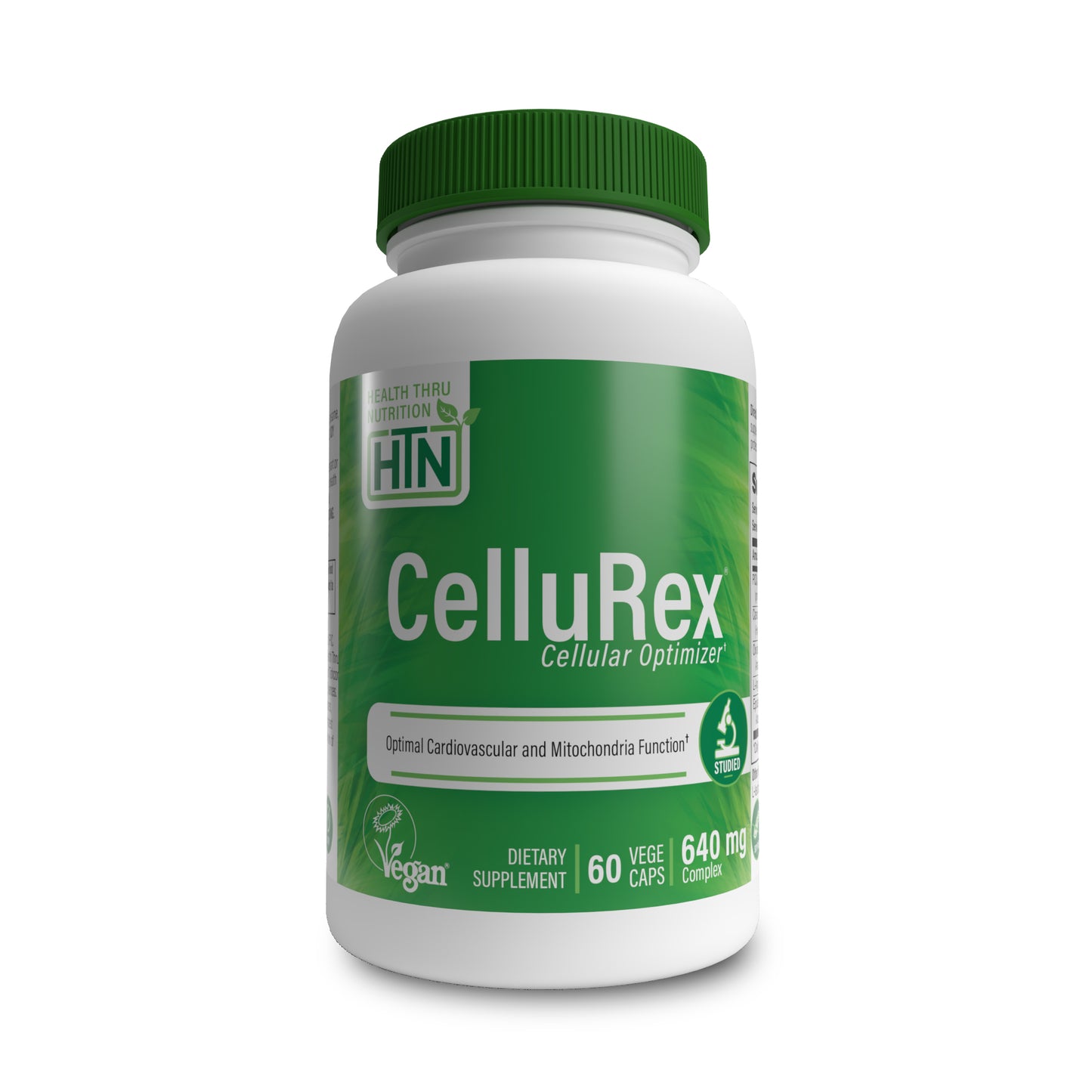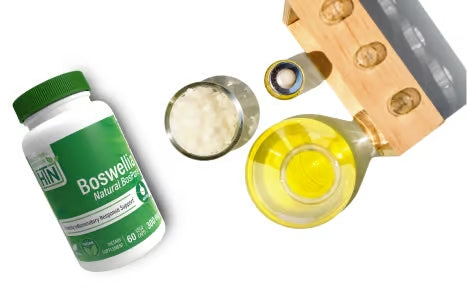 Our Philosophy
Health Thru Nutrition (HTN) began developing nutritional supplements several decades ago with a simple mission: to Empower People to Live Healthier, More Informed Lives. We strive to meet this mission every day by providing clinically validated and superior quality nutrition products, while serving as a trusted source of nutrition information. Our core values of Safety, Integrity, Transparency, and Quality along with our innovative staff of clinicians, pharmacists, and industry leaders help guide us in providing the most effective health-span solutions for our customers.