Regular price
Sale price
$14.95
Unit price
per
Sale
Sold out
• Dog Approved Yummy Chewable CoQ-10
• Natural all-trans USP grade CoQ10
• Tasty beef flavor dogs Love
Health Thru Nutrition Dog-Vites™ CoQ10 for Dogs is a dietary supplement in the form of beef-flavored chewable tablets. Each tablet contains 30mg of Coenzyme Q10 (CoQ10), a natural substance found in every cell of the body that plays a key role in energy production and antioxidant defense.
This product is specifically formulated for dogs and is designed to support cardiovascular health, immune function, and overall energy levels. CoQ10 is known to decrease with age, so supplementing with Dog-Vites™ CoQ10 can be particularly beneficial for older dogs.
How to Use?

Directions: Small Dogs: 1/2 Tablet, Medium Dogs: 1 Tablet, Large Dogs: 2 Tablets
More Info

The tablets are made with high-quality ingredients and are free from artificial flavors, colors, and preservatives. They are also gluten-free and non-GMO. The beef flavor makes them appealing to most dogs and can make administering the supplement easier.

Dog-Vites CoQ10 for Dogs is manufactured in a cGMP-certified facility in the USA and undergoes rigorous quality testing to ensure purity, potency, and safety. The recommended dosage is one tablet per day for dogs weighing up to 30 pounds, and two tablets per day for dogs weighing over 30 pounds.

Overall, Dog-Vites CoQ10 for Dogs is a high-quality dietary supplement that can support the health and well-being of your furry friend.

• Health Thru Nutrition Dog-Vites CoQ10 for Dogs is a convenient and easy way to supplement your dog's diet with Coenzyme Q10. Unlike other supplements that require you to disguise them in messy peanut butter or cheese, these beef-flavored chewable tablets are palatable on their own, making them a hassle-free option for busy pet owners.


• In addition to being a convenient supplement option, Dog-Vites CoQ10 for Dogs also provides numerous health benefits for your furry friend. CoQ10 is a natural antioxidant that helps to support immune function and cardiovascular health, and it can also boost energy levels. Supplementing with Dog-Vites CoQ10 can help to ensure that your dog is receiving the nutrients they need to thrive.
Supplement Facts

Other Ingredients:

Sucrose, hydrolyzed beef gelatin, natural beef flavor, desiccated beef liver, cottonseed oil, silicon dioxide, magnesium stearate, maltodextrin, and modified food starch.
Shipping

Free Standard Shipping Everyday on Orders over $59!
View full details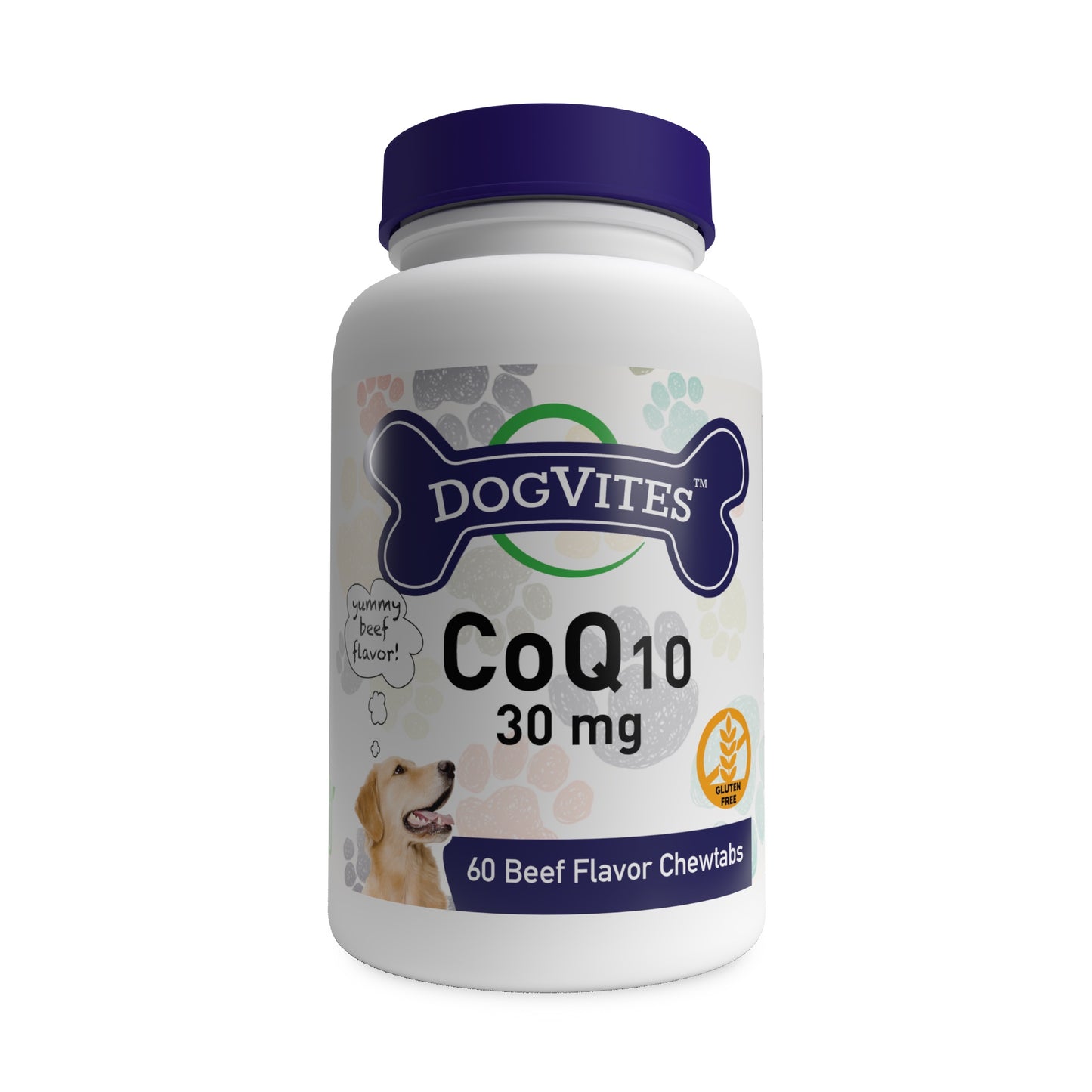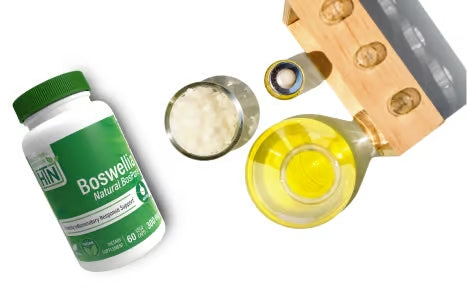 Our Philosophy
Health Thru Nutrition (HTN) began developing nutritional supplements several decades ago with a simple mission: to Empower People to Live Healthier, More Informed Lives. We strive to meet this mission every day by providing clinically validated and superior quality nutrition products, while serving as a trusted source of nutrition information. Our core values of Safety, Integrity, Transparency, and Quality along with our innovative staff of clinicians, pharmacists, and industry leaders help guide us in providing the most effective health-span solutions for our customers.