Regular price
Sale price
$16.95
Unit price
per
Sale
Sold out
• Complete digestive support
• Prebiotics and probiotics for gut health
• Mind and body calming blend
Health Thru Nutrition's Digest-Aid Multi Enzyme Formula is a complete digestive support supplement containing a blend of enzymes to aid in digestion, prebiotics and probiotics for gut health, and a calming blend to soothe the mind and body. It is gluten-free, non-GMO, and contains 60 vegecaps per bottle.
How to Use?

Directions: Adults: Take two (2) VegeCaps daily as a dietary supplement or as recommended by your healthcare professional.
More Info

Now you cansay goodbye to unsettled feelings and embarrassing gas after big meals with just 2 tiny Digest-Aid capsules.

DIGEST-AID is a comprehensive multi-enzyme formula which supports your digestive system at mealtime. DIGEST-AID helps prevent gas, bloating, flatulence and stomach discomfort that may result from eating dairy containing foods, beans, vegetables, soy based products, fruits, lentils and more.

All natural and fast acting DIGEST-AID contains the most advanced complex of 15 nutrients and enzymes to provide maximum effectiveness as a digestive aid.

*Don't suffer from needless social embarrassment. The all natural enzymes in Digest-Aid can help put you back on track. Includes: Lipase a potent fat digestant Legumase® an enzyme for beans and flatulence and more.
Supplement Facts

Other Ingredients:

Hypromellose, maltodextrin, L-Leucine, sucrose, rice concentrate, betaine HCl and glutamic acid HCl.
Shipping

Free Standard Shipping Everyday on Orders over $59!
View full details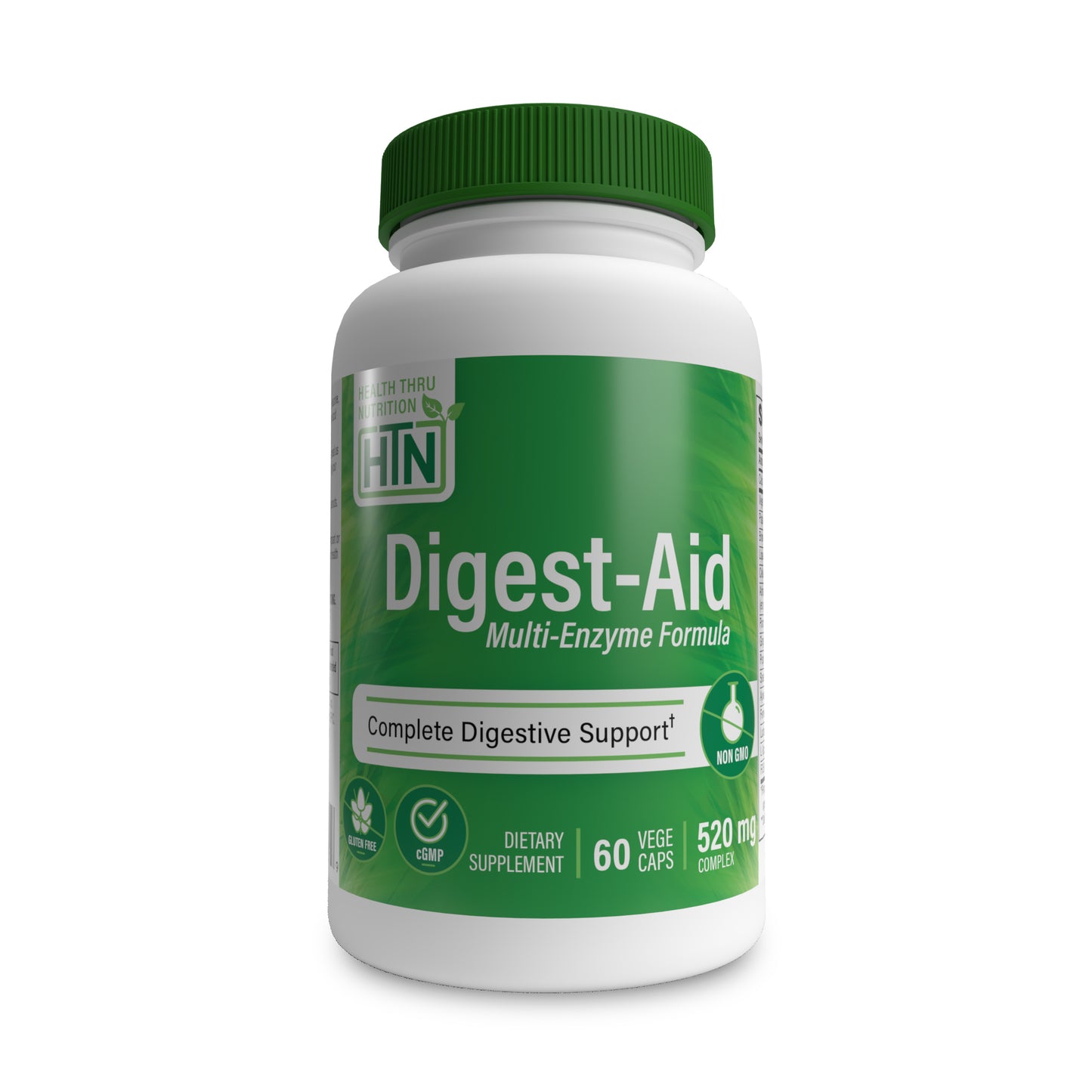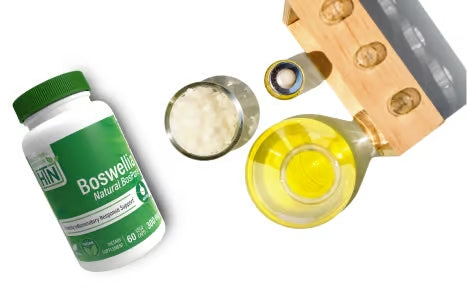 Our Philosophy
Health Thru Nutrition (HTN) began developing nutritional supplements several decades ago with a simple mission: to Empower People to Live Healthier, More Informed Lives. We strive to meet this mission every day by providing clinically validated and superior quality nutrition products, while serving as a trusted source of nutrition information. Our core values of Safety, Integrity, Transparency, and Quality along with our innovative staff of clinicians, pharmacists, and industry leaders help guide us in providing the most effective health-span solutions for our customers.