Regular price
Sale price
$16.99
Unit price
per
Sale
Sold out
• Dog Approved Yummy Chewable Multi-Vitamin and Mineral Formula
• Boosts immunity & supports skin bone & teeth health.
• Tasty beef flavor dogs Love
Introducing Dog-vites™  Multivitamin and Mineral for Dogs by Health Thru Nutrition - the ultimate supplement to keep your furry friend healthy and happy! Each bottle contains 100 naturally beef flavored tablets, making it easy to give your pet the essential nutrients they need.
Dog-vites™  contains a carefully selected blend of vitamins and minerals to support your dog's overall health and wellbeing. With a delicious chicken flavor, your dog will love taking their daily supplement.
How to Use?

Directions: Small Dogs: 1/2 Tablet, Medium Dogs: 1 Tablet, Large Dogs: 2 Tablets
More Info

This supplement is packed with essential vitamins and minerals that promote healthy skin and coat, support immune system function, aid in digestion, and help maintain strong bones and teeth. Key ingredients include vitamin A for healthy skin and vision, vitamin D for calcium absorption and immune system function, and vitamin E for cell protection and skin health. B vitamins such as thiamine, riboflavin, niacin, pyridoxine, and cobalamin help convert food into energy, support nerve and muscle function, and aid in hormone and red blood cell production. Calcium and phosphorus are essential for strong bones and teeth, while iodine is necessary for thyroid function and metabolism. Iron, copper, and manganese support red blood cell formation and immune system function, and oleic acid, linoleic acid, and alpha-linolenic acid promote heart health, skin and coat health, and brain and eye health.

With so many essential nutrients packed into one supplement, Dogvites Multivitamin and Mineral for Dogs by Health Thru Nutrition is the perfect addition to your pet's daily routine. It's also a great choice for senior dogs, as it provides the essential nutrients they need to stay healthy and active as they age. Additionally, the blend of vitamins and minerals supports immune system function, helping your dog stay healthy and ward off illness.

Don't settle for an average dog supplement - choose Dogvites Multivitamin and Mineral for Dogs by Health Thru Nutrition and give your pet the best possible care. Order now and experience the difference for yourself!
Supplement Facts

Other Ingredients:

S.D. Whey, desiccated beef liver powder, dried yeast, microcrystalline cellulose, hydrolyzed beef gelatin, non-fat dried milk, cottonseed oil, hydrogenates soybean oil, silicon dioxide, wheat germ oil, carob powder, egg white powder, magnesium stearate, hydrogenated vegetable oil, salt, modified food starch, sucrose, calcium sulfate, soy lecithin, sodium ascorbate, medium chain triglycerides, dl-alpha tocopherol and magnesium stearate.
Shipping

Free Standard Shipping Everyday on Orders over $59!
View full details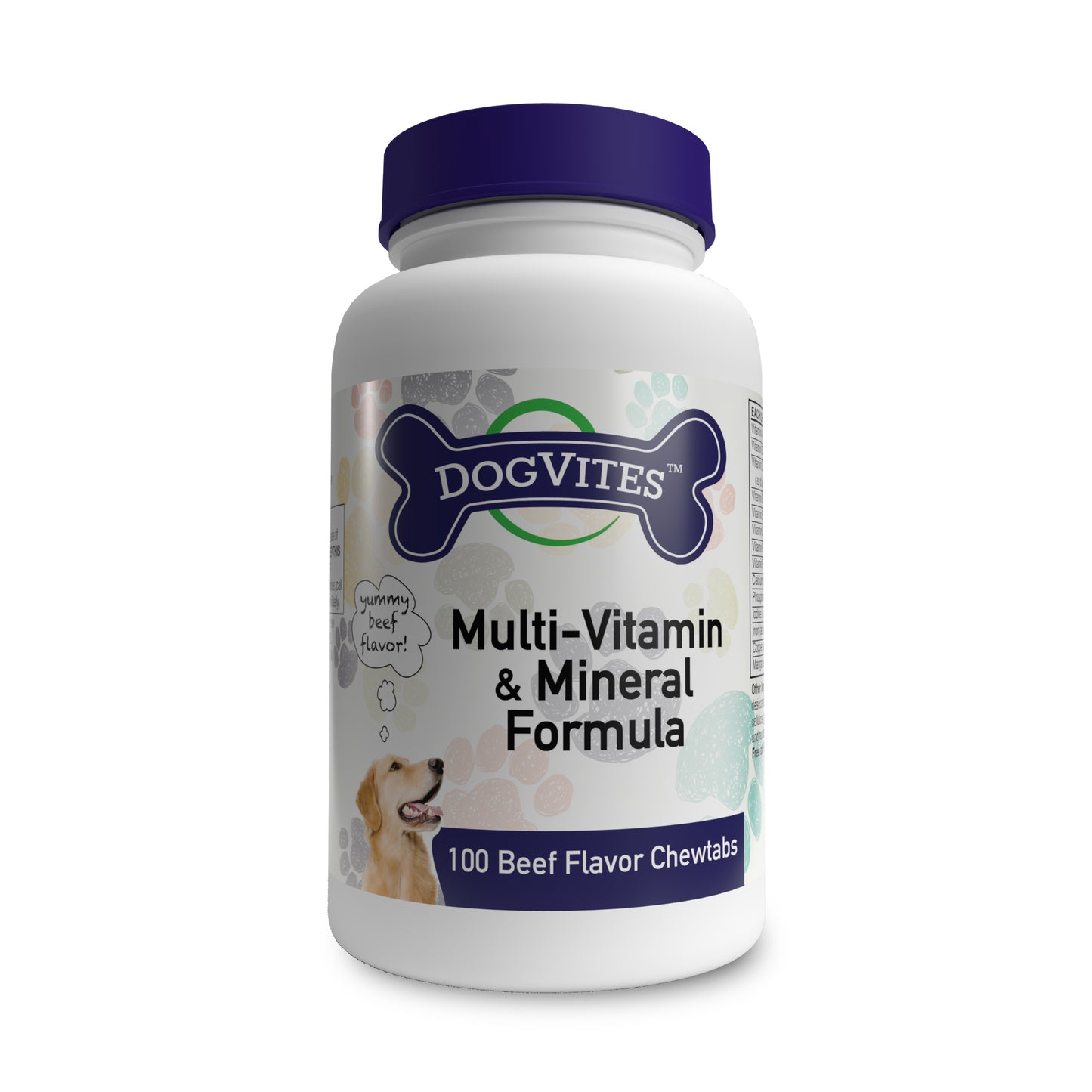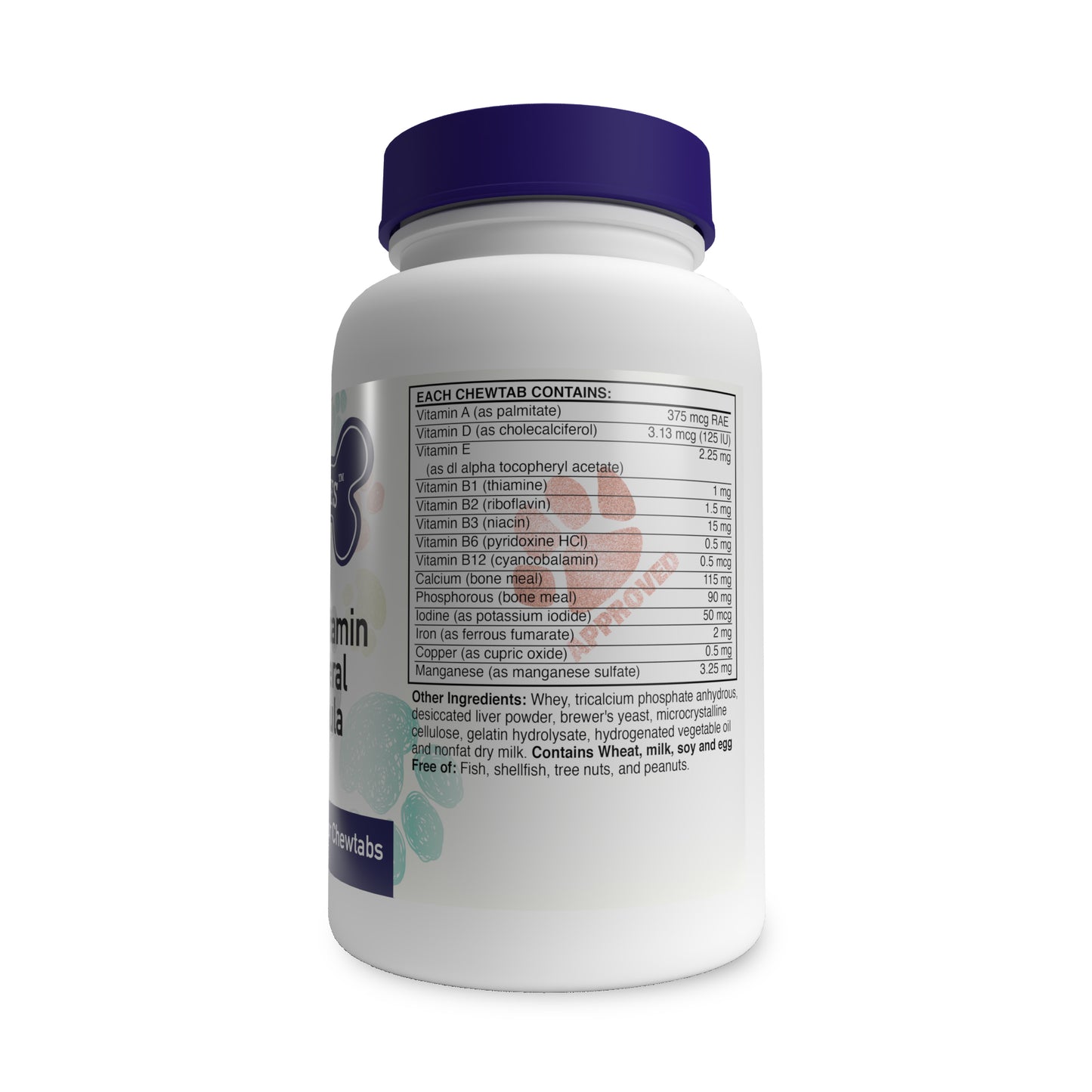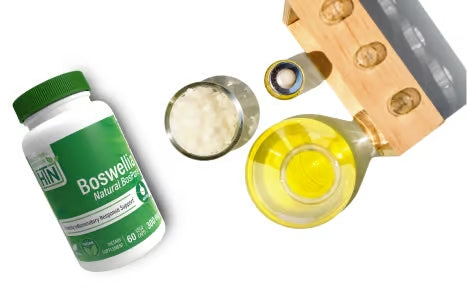 Our Philosophy
Health Thru Nutrition (HTN) began developing nutritional supplements several decades ago with a simple mission: to Empower People to Live Healthier, More Informed Lives. We strive to meet this mission every day by providing clinically validated and superior quality nutrition products, while serving as a trusted source of nutrition information. Our core values of Safety, Integrity, Transparency, and Quality along with our innovative staff of clinicians, pharmacists, and industry leaders help guide us in providing the most effective health-span solutions for our customers.