Regular price
Sale price
$49.99
Unit price
per
Sale
Sold out
• Revolutionary supplement for combating inflammation
• Clinically tested formula impacts systolic blood pressure and key inflammation markers
• Award-winning product recognized for its effectiveness and quality
Freedom Softgels® is an innovative supplement that combines high-absorption Curcumin, wild-caught Fish Oil, Gamma Linolenic Acid, Vitamin E, Vitamin D, and Hydroxytyrosol organic Astaxanthin. Its unique formula has been clinically tested to reduce inflammation and systolic blood pressure, while increasing Omega-3 levels and improving endothelial function. Additionally, the supplement is a two-time winner of the Best of Supplements Award in Pain & Inflammation by Better Nutrition.
How to Use?

Directions: Adults: Take two (2) softgels once daily with a meal.
More Info

In our revolutionary, proprietary blend, Freedom Softgels® contain 7 ingredients clinically substantiated to combat inflammation in just in 1 capsule! Featuring; Curcumin, Fish Oil, Gamma Linolenic Acid, Vitamins D & E, Hydroxytyrosol, and Astaxanthin.

Curcumin (as Cavacurcumin®): Curcumin is well known for its anti-inflammatory and anti-oxidant properties, and several clinical studies have shown beneficial outcomes for cancer , , arthritis , immune deficiencies , and cardiovascular health . However, these amazing benefits tend to be hindered by curcumin's limited absorption as it is not soluble in water. Fortunately, in this specially formulated gamma-cyclodextrin complex, Cavacurcumin® is able to greatly enhance the bioavailability of curcumin, increasing the amount of curcumin absorbed in the body by nearly 40 times!! A clinical trial, published in The European Journal of Nutrition , shows just how the encapsulation of curcumin in this gamma-cyclodextrin formula is able to increase the solubility, dispersibility and overall absorption of curcumin in the body, enabling you to enjoy all the benefits of curcumin. Each serving of Freedom Softgels® contains 1000mg of this high absorption curcumin.

Fish Oil (as Epax®): Fish oil continues to be recommended by medical professionals as research continues to substantiate beneficial outcomes with inflammatory control, strengthened cardiovascular systems and improved cognition . The omega 3 fatty acids contained within fish oil, eicosapentaenoic acid (EPA) and docosahexaenoic acid (DHA), are converted by our bodies into powerful anti-inflammatory agents called resolvins, which help to protect from the pro-inflammatory cytokines and prostaglandins. Numerous clinical studies have shown a positive correlation between fish oil supplementation and improved inflammation control in those suffering from chronic inflammatory conditions, such as rheumatoid arthritis, heart disease and lupus. , In fact, several studies have shown omega 3 fatty acids to be as effective as NSAIDs (nonsteroidal anti-inflammatory drugs) without the side effects .

EPA and DHA, have also been shown to maintain a normal heart rhythm, preventing dangerous erratic rhythms, or arrhythmias, which are the leading cause of cardiac-related deaths. These fatty acids are beneficial in lowering blood pressure and improving blood vessel function, decreasing triglycerides and reducing the risk of developing atherosclerosis. In fact, one study found a reduced risk of sudden cardiac death by nearly 50% for those subjects who took just 1g of omega 3 daily . Fish oil is also important for optimal mental health as EPA and DHA are abundant in brain cell membranes, helping to enhance intercellular communication and maintain overall cell membrane health . These fatty acids play an important role in brain development and function throughout all stages of life; several studies have highlighted that importance on the brains of developing children, showing a strong correlation between fish oil intake and a higher intelligence , , and in older adults an inadequate intake of omega 3s has been found to increase the risks of developing dementia while supplementation with DHA was shown beneficial for memory and overall cognition . Fish oil has also been found to improve depressive symptoms in those suffering with depression , .

Epax®fish oil is procured from wild caught, South Pacific fish in an eco-friendly manner; Epax®is Friends of the Sea certified as well as Halal certified. Utilizing molecular distillation, a specially developed process for heat sensitive elements - such as omega 3 fatty acids, Epax® is able to protect the structure of the omega 3s and deliver the highest purity fish oil available.

Each serving of Freedom Softgels® contains a total of 850mg of Epax® fish oil, which has 80% of the omega 3s in their natural triglyceride form, 450mg EPA, and 100mg DHA, plus 125mg of an additional omega 3 complex.

Astaxanthin (as AstaZine®): Astaxanthin, a powerful antioxidant, is also a potent anti-inflammatory agent, which has been shown in numerous clinical studies to reduce inflammation markers in the body, such as C-reactive protein (CRP). , This protein, CRP, is produced by the liver in response to inflammation and can be measured with a simple blood test; a CRP level above 350mg/L is indicative of a serious underlying condition, such as rheumatoid arthritis, carpal tunnel, lupus, Crohn's disease, infection, or other injury, resulting in systemic inflammation . An elevated CRP can also be an indication of impending heart disease . A lowered CRP level not only prevents muscle and joint damage from inflammation, thus decreasing pain associated with arthritic conditions, but it also supports a healthy cardiovascular system, promoting improved blood flow, lower lipid levels and reduced risk of atherosclerosis. Thankfully, our bodies do not need to combat the cursers of inflammation on their own, as we can turn to astaxanthin for the assist. One clinical trial showed a 20% reduction in CRP levels among study subjects who took just 4mg of natural astaxanthin daily compared to the placebo group!

Freedom Softgels® contain 6mg Astazine® astaxanthin per serving. Astazine® is the first, and only, organic astaxanthin on the market, and is sustainably cultivated from the micro-algae Haematococcus pluvialisis utilizing the sun's energy combined with pristine Himalayan water. Not only is Astazine® morally manufactured with the highest quality and standards in mind, it is clinically validated by independent research to promote a normal inflammatory response, healthy cardiovascular system, healthy immune function, and support eye, brain and joint health.

Hydroxytyrosol (as HTEssence®): The main phenolic component of olive oil, hydroxytyrosol is one if the most powerful antioxidants around, with an ORAC (Oxygen Radical Absorbance Capacity) of over 68,500, but is also a strong anti-inflammatory reducing key markers of inflammation, such as CRP. Olive oil, a prominent part of the Mediterranean diet, is well known for its heart healthy properties, and hydroxytyrosol is one of the reasons why; numerous clinical studies have shown hydroxytyrosol to reduce LDL cholesterol and reduce the risk of developing cerebral vascular and coronary artery diseases, thus having a therapeutic effect on the overall cardiovascular system. , Each serving of Freedom Softgels® contains 12.5mg of HTEssence®, which is a high-absorbency, pure hydroxytyrosol that has been nano-encapsulated and clinically vetted to provide cardio-protective and anti-inflammatory benefits.

Vitamin E (as Evnol® Mixed Tocotrienols): Evnol® is a full spectrum Vitamin E complex containing all 8 natural forms of Vitamin E (4 tocopherols and 4 tocotrienols) to maximize the benefit. Those benefits go beyond healthy skin and hair; as powerful antioxidants, tocotrienols protect cells from damaging free radicals, but can also increase insulin sensitivity, helping to regulate blood sugar and mitigate complications associated with diabetes, improve cholesterol levels and lower the risk of developing heart disease , while also having a neuroprotective effect . Tocotrienols also help combat inflammation, reducing CRP, cytokines and other inflammatory indicators. Modern research shows the importance of a full spectrum Vitamin E, as is seen in nature, and that is precisely why Freedom Softgels® contains 25mg of this mixed tocotrienol complex per serving.


Gamma-Linolenic Acid (as Sonova®-400): Gamma-Linolenic Acid (or GLA) is an important Omega-6 fatty acid beneficial in regulating inflammatory mediators, such as prostaglandins and eicosanoids, and lipid metabolism . Clinical trials have also highlighted GLA as beneficial in those suffering from RA (rheumatoid arthritis), with a 36% reduction in joint tenderness found in one such study. Our bodies convert linoleic acid into GLA, however age, diet and lifestyle factors often inhibit adequate production, making GLA one of the most frequently deficient fatty acids and signaling supplementation may be warranted. Sonova®, the GLA present in Freedom Softgels®, is derived from safflower seed oil with a high concentration of bioavailable GLA.


Vitamin D3 (as cholecalciferol): Well known for its contribution towards maintaining strong bones and immune health, research has also shown inflammatory benefits with Vitamin D supplementation. A study published in the Journal of Immunology highlights how vitamin D suppresses the production of specific proteins known to cause inflammation, such as cytokines, leading researchers to conclude that those suffering from chronic inflammatory disease may benefit from increasing their vitamin D intake. Each serving of Freedom Softgels® contain 2,000 IUs of pure cholecalciferol (vitamin D3) to help you meet your needs.


As with all of our Health Thru Nutrition products, Freedom Softgels® is manufactured in a cGMP certified facility in the USA. It is hypoallergenic, being free of milk or milk by-products, egg or egg by-products, shellfish or shellfish by-products, tree nut, peanut or peanut by-products, wheat or wheat by-products; it is Gluten Free and non-GMO.
Supplement Facts

Other Ingredients:

Gamma Cyclodextrin, kosher beef gelatin, medium chain triglycerides, vegetable glycerin, purified water, maltodextrin, palm olein, curcuma oil, ascorbyl palmitate, annatto suspension in sunflower oil, turmeric suspension in sunflower oil, d-alpha tocopherol, plant squalene, natural lemon oil, natural mixed tocopherols, sterol complex, sunflower oil, mixed carotenoid complex and organic extra virgin olive oil. Highly refined fish oil from anchovy, sardine, and mackerel.
Shipping

Subscribe today and get Free Shipping on every delivery!
View full details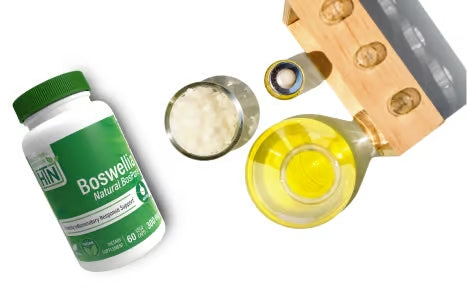 Our Philosophy
Health Thru Nutrition (HTN) began developing nutritional supplements several decades ago with a simple mission: to Empower People to Live Healthier, More Informed Lives. We strive to meet this mission every day by providing clinically validated and superior quality nutrition products, while serving as a trusted source of nutrition information. Our core values of Safety, Integrity, Transparency, and Quality along with our innovative staff of clinicians, pharmacists, and industry leaders help guide us in providing the most effective health-span solutions for our customers.