Regular price
Sale price
$31.99
Unit price
per
Sale
Sold out
• Support Healthy Blood Sugar
• Powerful Berberine, Cinnamon and Chromium Supplement
• Non-GMO, Gluten and Soy Free
GlucoPro™ Max is a comprehensive formula that supports healthy glucose metabolism. It contains Riboflavin for energy supply, Berberine for energy production, and CROMINEX® 3+ chromium for normal lipid and carbohydrate metabolism. Cinnamon also helps maintain healthy glucose levels and provides antioxidant support.
How to Use?

Directions: Adults: Take three (3) Tablets daily, one (1) each with breakfast, lunch and dinner or as recommended by your healthcare professional.
More Info

Introducing GlucoPro Max: Unlock Your Body's Potential for Healthy Glucose Metabolism


Discover GlucoPro Max, your ultimate solution for supporting healthy glucose metabolism.Packed with a powerful combination of essential nutrients, this remarkable formula is now available in easy-to-swallow tablets, offering you unbeatable value for your well-being.


Riboflavin 3.9 mg: Fuel Your Cells, Energize Your Life
Experience the benefits of Riboflavin, a vital nutrient that plays a crucial role in metabolic processes. By promoting normal cell function and assisting in the release of energy from carbohydrates, Riboflavin helps you maintain optimal vitality throughout the day.


Berberine 1,500mg: Embrace Ancient Wisdom, Amplify Your Energy
Derived from natural alkaloids used for centuries in Chinese and Ayurvedic practices, Berberine takes center stage in GlucoPro Max. Unlock the power of AMPK activation and enhance the conversion of glucose into energy, supporting your body's natural vitality.


Chromium as CROMINEX 3+ 402 mcg: Nourish Your Metabolism, Boost Your Well-Being Nourish your body with Chromium, an essential trace element vital for lipid and carbohydrate metabolism. Our patented and clinically studied Chromium formula, CROMINEX 3+, goes beyond ordinary supplementation. With the addition of Capros® Amla extract and PrimaVie® purified Shilajit extract, enjoy enhanced bioavailability and increased effectiveness for optimal
results.


Cinnamon 1,000mg: Harness Nature's Goodness, Maintain Balance
Derived from the traditional Cinnamomum cassia harvested from Southeast Asian evergreen trees, Cinnamon has been used for centuries in Ayurveda. Experience the power of this time-honored ingredient as it helps maintain healthy blood glucose levels already within the normal range and provides robust antioxidant support.


Unlock Your Body's Potential
With GlucoPro Max, you can unlock your body's potential for healthy glucose metabolism. This unique blend of Berberine, Riboflavin, Chromium as CROMINEX 3+, and Cinnamon offers a holistic approach to your well-being, empowering you to live your best life.

Embrace the power of GlucoPro Max today and experience the difference for yourself. Join countless individuals who have discovered the benefits of our carefully selected ingredients. Transform your lifestyle, optimize your metabolism, and take control of your well-being.
Supplement Facts

Other Ingredients:

Vegetable stearic acid, microcrystalline cellulose, croscarmellose sodium and hypromellose.
Shipping

Free Standard Shipping Everyday on Orders over $59!
View full details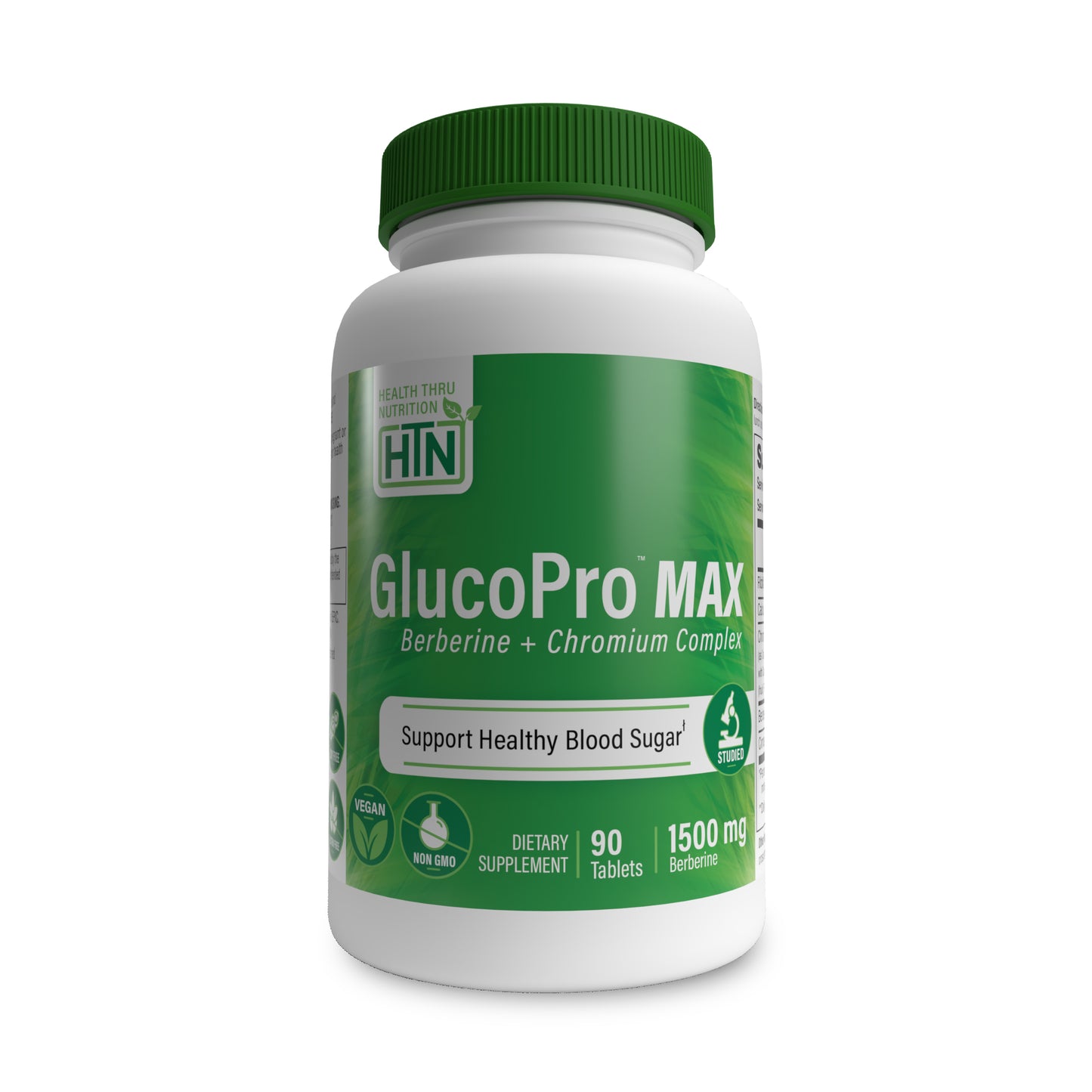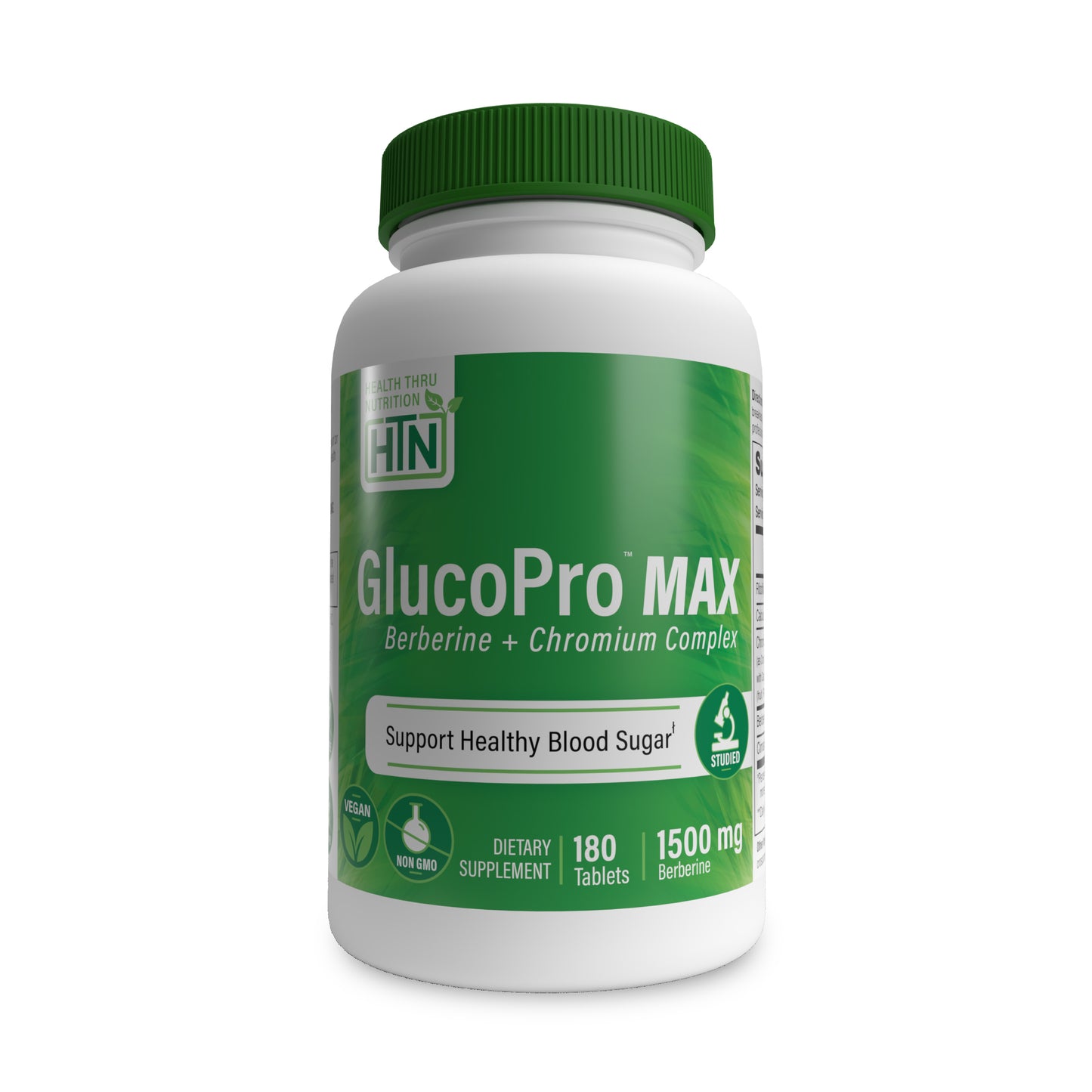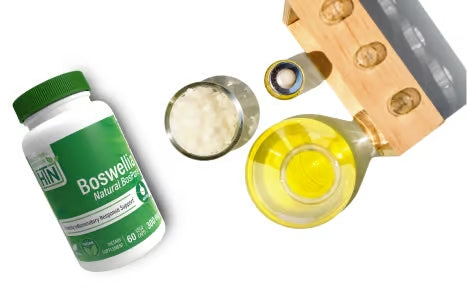 Our Philosophy
Health Thru Nutrition (HTN) began developing nutritional supplements several decades ago with a simple mission: to Empower People to Live Healthier, More Informed Lives. We strive to meet this mission every day by providing clinically validated and superior quality nutrition products, while serving as a trusted source of nutrition information. Our core values of Safety, Integrity, Transparency, and Quality along with our innovative staff of clinicians, pharmacists, and industry leaders help guide us in providing the most effective health-span solutions for our customers.