Regular price
Sale price
$12.76
Unit price
per
Sale
Sold out
• Support Healthy Relaxation and Focus
• Naturally Derived from non-GMO Green Tea Leaf
• Phytosure™ certified L-Theanine ensuring potency and authenticity
Health Thru Nutrition's L-Theanine 200mg is a dietary supplement that contains pure L-Theanine, an amino acid found in green tea. Phytosure™ Certified, it is made from natural sources and is free from harmful contaminants. L-Theanine promotes relaxation, focus, and cognitive function. It is non-GMO, gluten-free, soy-free, and vegan-friendly. Each capsule contains 200mg of L-Theanine, and the supplement is made in a GMP-certified facility. As with any supplement, consult a healthcare professional before use.
How to Use?

Directions: Adults: Take one (1) VegeCap daily as a dietary supplement or as recommended by your healthcare professional.
More Info

PhytoSure™ certified L-Theanine

• Derived from Green Tea Leaf

• NON-GMO & 100% natural

• Free of carriers, additives, and synthetic adulterants

L-Theanine is a non-proteinic amino acid that influences resting state activity and increases alpha frequency, which has been associated with a reduced level of anxiety. It has been shown to promote a "relaxed, yet alert, feeling at rest" (Owen et al., 2008).

Evidence-based research has shown a variety of benefits from taking L-Theanine. It has been shown to have a calming effect when people are under physical and psychological stress, enhance attentional capacity and mental clarity, and improve overall cognitive performance. It has also been found that L-Theanine improves simple reaction time, speed of numeric working memory, word recognition, and accuracy of sentence verification.


References

Giesbrecht, T., Rycroft, J. A., Rowson, M. J., & De Bruin, E. A. (2010). The combination of L-theanine and caffeine improves cognitive performance and increases subjective alertness. Nutritional Neuroscience, 13(6), 283-290. doi:10.1179/147683010X12611460764840

Owen, G. N., Parnell, H., De Bruin, E. A., & Rycroft, J. A. (2008). The combined effects of L-theanine and caffeine on cognitive performance and mood. Nutritional Neuroscience, 11(4), 193-198. doi:10.1179/147683008X301513

L-Theanine benefits; "healthorexia" dangers.(ask the EN experts). (2013). Environmental Nutrition, 36(10), 2.

Supplement Facts

Other Ingredients:

Hypromellose, plant cellulose, L-Leucine and rice concentrate.
Shipping

Free Standard Shipping Everyday on Orders over $59!
View full details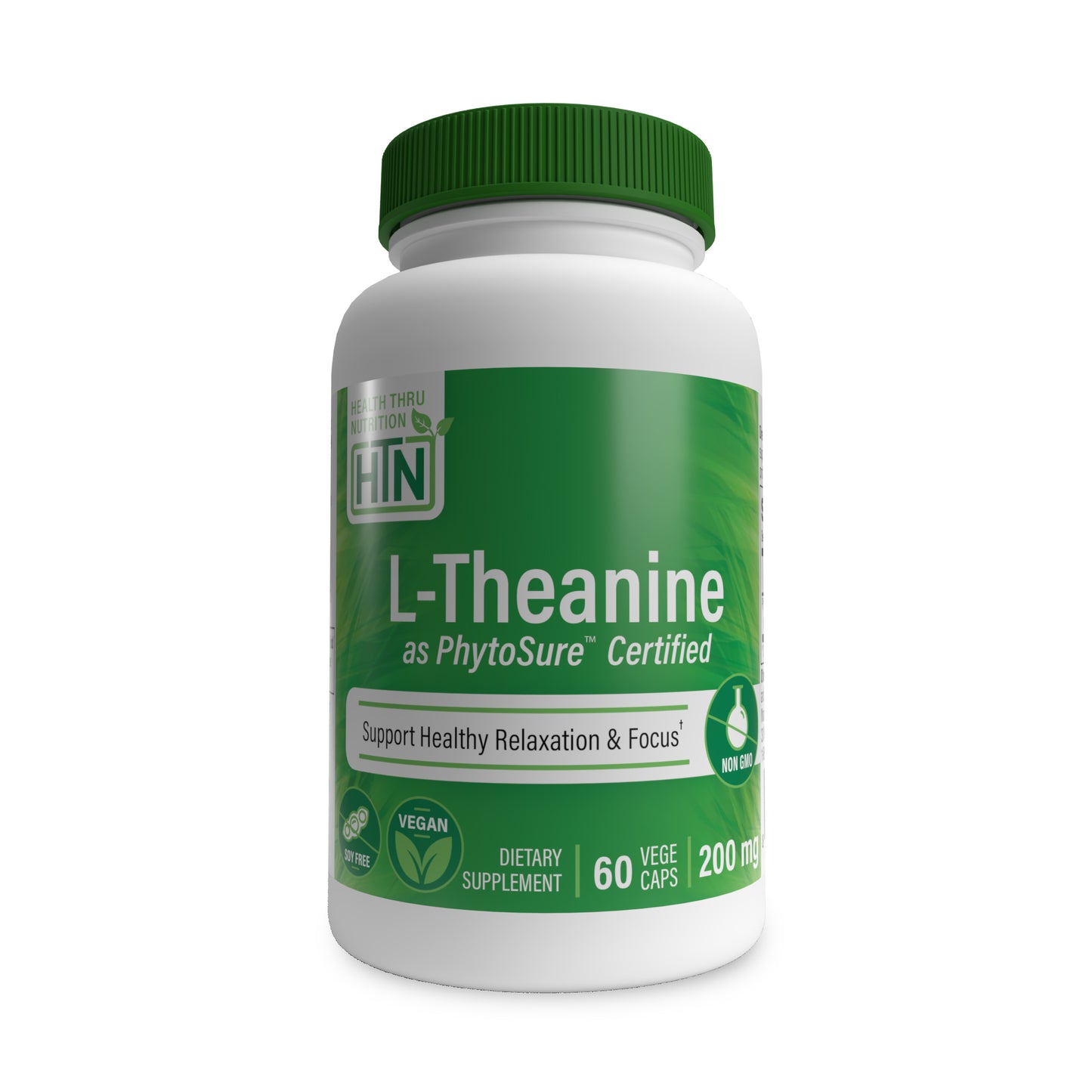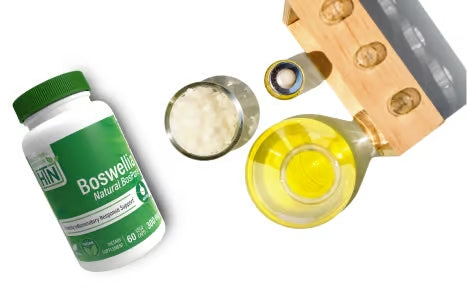 Our Philosophy
Health Thru Nutrition (HTN) began developing nutritional supplements several decades ago with a simple mission: to Empower People to Live Healthier, More Informed Lives. We strive to meet this mission every day by providing clinically validated and superior quality nutrition products, while serving as a trusted source of nutrition information. Our core values of Safety, Integrity, Transparency, and Quality along with our innovative staff of clinicians, pharmacists, and industry leaders help guide us in providing the most effective health-span solutions for our customers.