Regular price
Sale price
$16.76
Unit price
per
Sale
Sold out
• Supports Healthy Eye, Skin and Brain Function
• Nature Identical 5:1 Ratio Marigold Extract
• Mini easy to swallow Non-GMO, soy and gluten free softgels
Health Thru Nutrition's Lutein formula is designed to promote healthy vision with its powerful blend of Lutein and Zeaxanthin. These essential carotenoids are concentrated in the macula of the eye, where they help protect against blue light and oxidative stress. LutePro® delivers a potent dose of 20mg Lutein and 4mg Zeaxanthin per softgel in nature-identical 5:1 ratio derived from marigold flowers. The trans-Lutein in LutePro® is the most bioavailable form, ensuring maximum absorption and effectiveness.
How to Use?

Directions: Adults: Take one (1) softgel daily as a dietary supplement or as recommended by your healthcare professional.
More Info

Lutein and Zeaxanthin may be the two most important nutrients for all-around eye health.

Why?

Because, both Lutein and Zeaxanthin, (highly concentrated in the macula of the eye), are responsible for filtering out high-energy blue wavelengths of light. This harmful blue light, a part of normal sunlight, can cause damage to your eye tissue increasing your risk of eye diseases including AMD (Age-Related Macular Degeneration) and cataracts. Therefore, if your levels of Lutein and Zeaxanthin are low, your risk for macular degeneration as well as cataract development may be significantly higher.

Researchers believe that Lutein and Zeaxanthin protect the macula from light-induced damage by acting as internal "natural sunglasses".Unfortunately, our bodies can not make the lutein and zeaxanthin needed and must get ALL its lutein and zeaxanthin from food or supplements. The following four foods have the highest amount of lutein and zeaxanthin per serving: Kale, Spinach, Collards and Turnip Greens.

Most Western diets are low in lutein and zeaxanthin. If you are in the majority and not getting enough lutein and zeaxanthin through your food, than supplementing with our High Potency 20 mg Lutein and 4,000 mcg Zeaxanthin as LutePro® may be a smart option.
Supplement Facts

Other Ingredients:

Safflower oil, kosher beef gelatin, vegetable glycerin, yellow beeswax, sunflower lecithin.
Shipping

Free Standard Shipping Everyday on Orders over $59!
View full details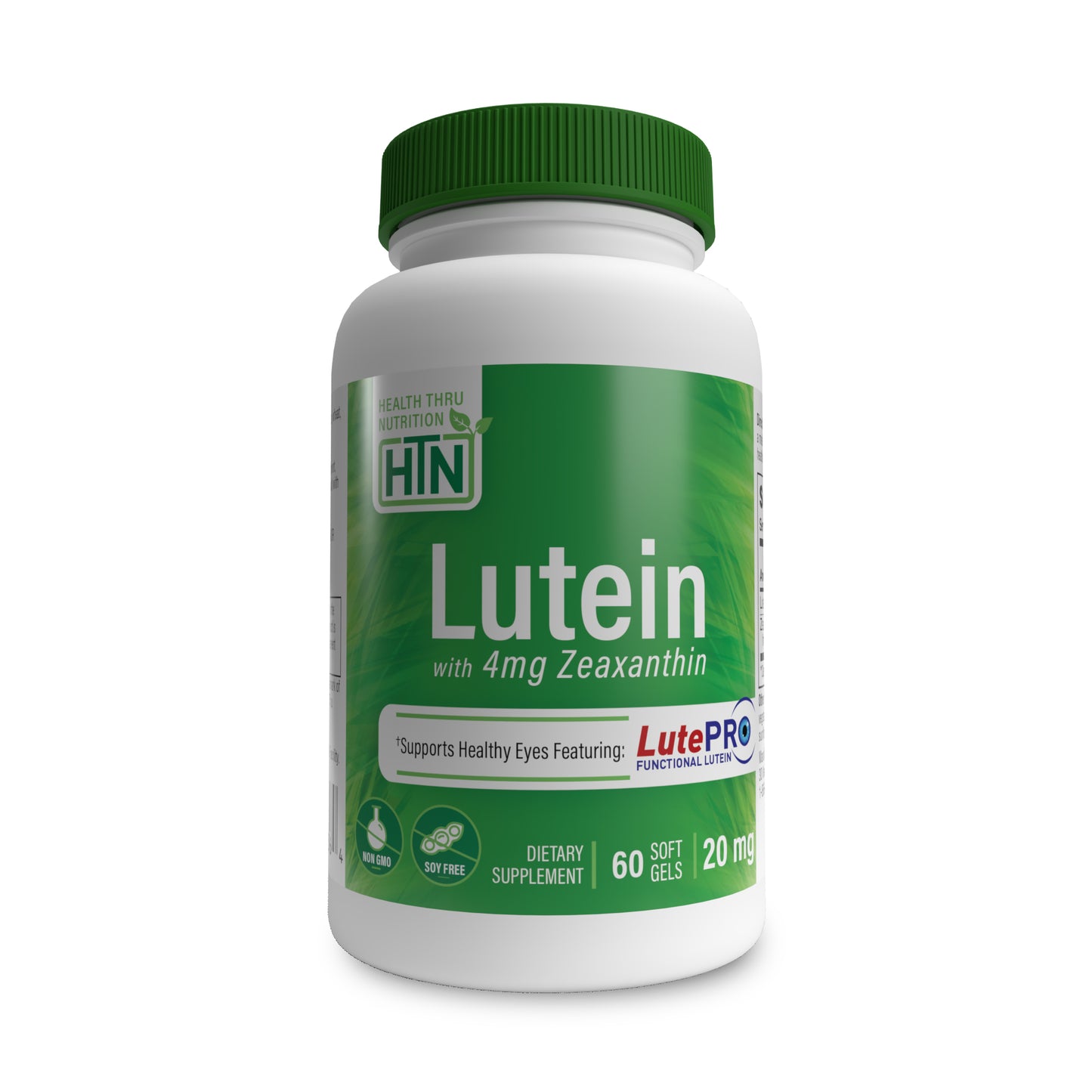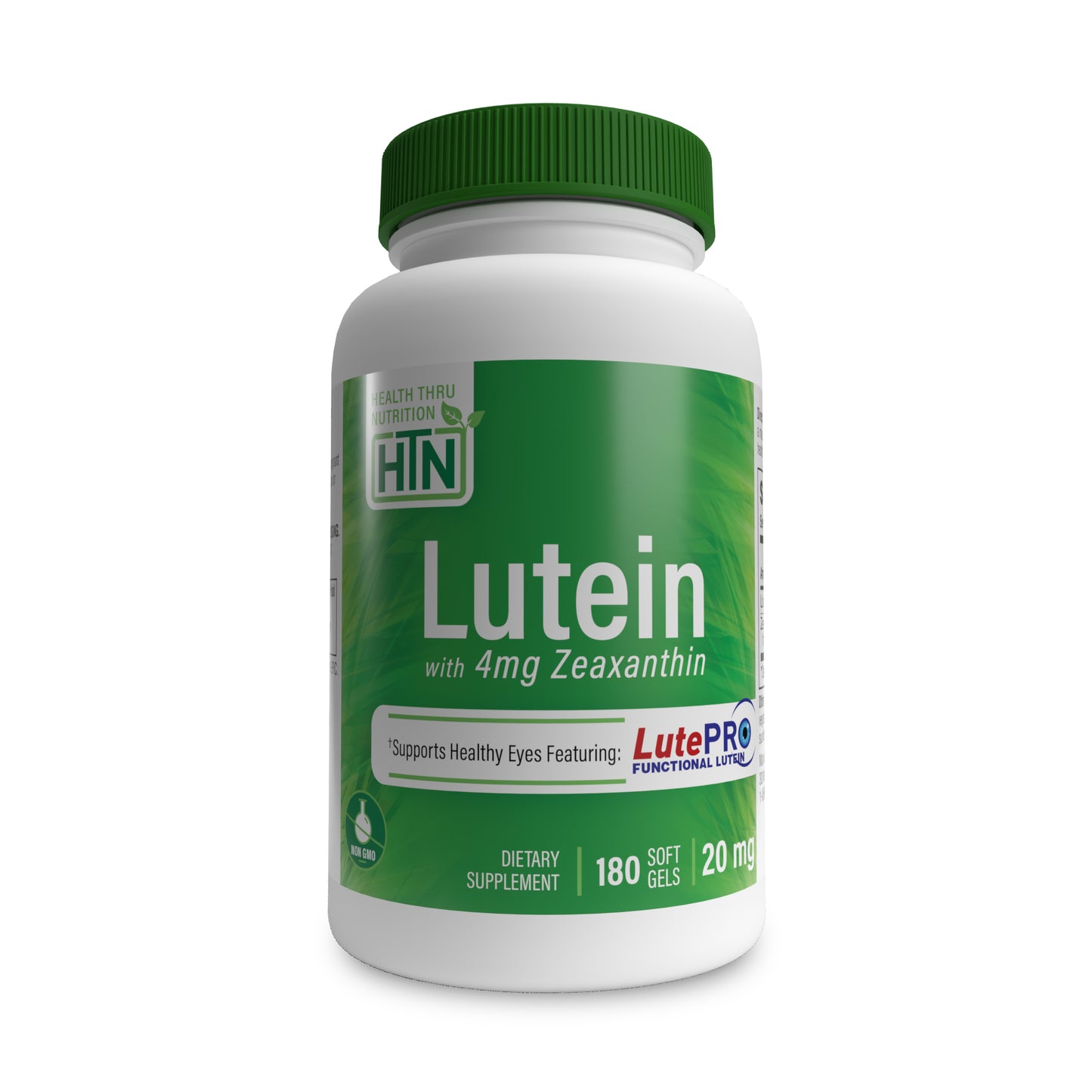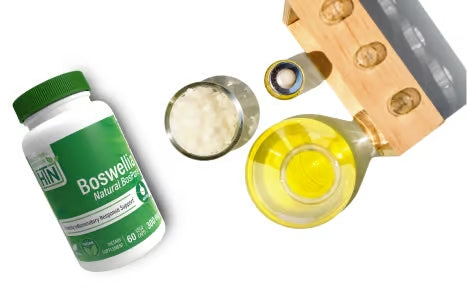 Our Philosophy
Health Thru Nutrition (HTN) began developing nutritional supplements several decades ago with a simple mission: to Empower People to Live Healthier, More Informed Lives. We strive to meet this mission every day by providing clinically validated and superior quality nutrition products, while serving as a trusted source of nutrition information. Our core values of Safety, Integrity, Transparency, and Quality along with our innovative staff of clinicians, pharmacists, and industry leaders help guide us in providing the most effective health-span solutions for our customers.