Regular price
Sale price
$55.96
Unit price
per
Sale
Sold out
• Supports Mitochondrial Energy and Production
• Includes CoQ10, PQQ, D-ribose, creatine, magnesium & more.
• Non-GMO Keto-Friendly and Great Tasting
Mito-Tonic by Health Thru Nutrition is a dietary supplement powder designed to promote mitochondrial function, cellular energy, endurance, and cognitive function. It contains Coenzyme Q-10 as H2Q® for enhanced absorption, pyrroloquinoline quinone, D-ribose, creatine monohydrate, magnesium orotate, biotin, vitamin-E, Thiamine, riboflavin, niacinamide. These ingredients work synergistically to support the body's energy production and overall health. With regular use, Mito-Tonic® can help you experience increased energy, endurance, and cognitive function, as well as improved cardiac function.
How to Use?

Directions: Adults: Dissolve the contents of One (1) level scoop into 8 ounces of chilled water and enjoy with or after a meal. Drink can be stored in the refrigerator for up to 24 hours. Usual adult dose is one level scoop daily, or as recommended by your health care professional.
More Info

Scientifically Formulated Mito Tonic® with Patented CoQ10 is an Advanced Mitochondrial Cocktail containing clinically relevant doses of PQQ, Creatine, D-Ribose, L-Carnitine, Bio-Enhanced Coenzyme Q10 and more to help support:




● Enhanced Mitochondrial Function

● Increased Cellular Energy

● Improved Cardiac Function




Mito-Tonic® Provides Essential Nutritional Support: D-Ribose: Required for the body's manufacture of ATP; shown in published research to enhance mitochondrial energy production. Creatine: Plays a prominent role in the body's energy metabolism; shown in studies to enhance cellular energy production. Coenzyme Q10: Necessary for mitochondrial ATP synthesis; clinically shown to be an essential component of mitochondrial function. L-Carnitine: Acts to prolong mitochondrial membrane potential; shown in research to help convert fats into energy in the mitochondria.

Exclusively Formulated and Manufactured in US cGMP Certified Facility
Supplement Facts

Other Ingredients:

Allulose, natural orange flavor, gamma cyclodextrin, citric acid, maltodextrin and silicon dioxide.
Shipping

Free Standard Shipping Everyday on Orders over $59!
View full details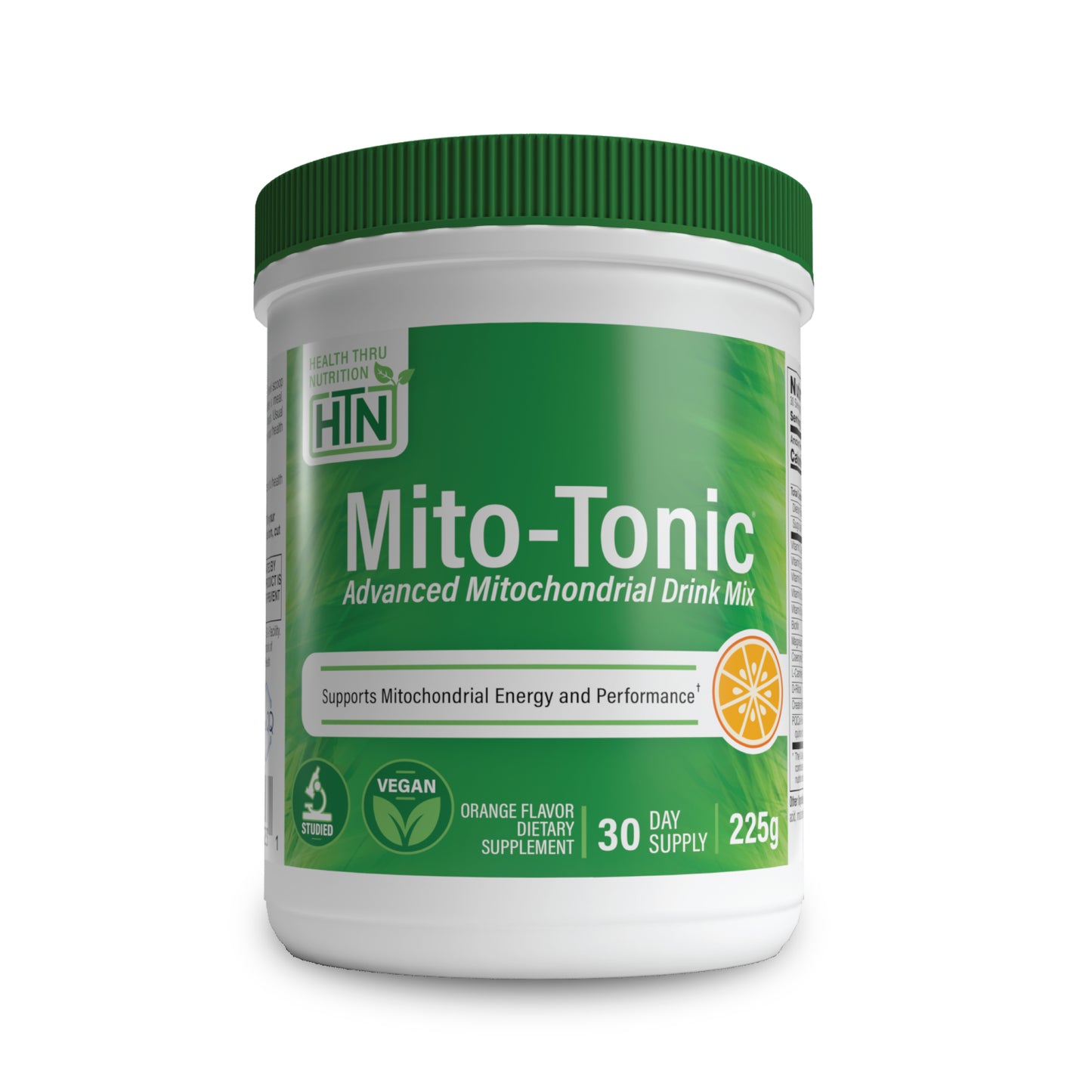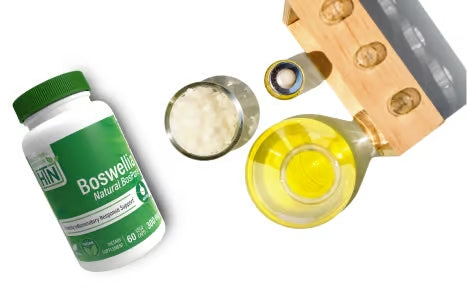 Our Philosophy
Health Thru Nutrition (HTN) began developing nutritional supplements several decades ago with a simple mission: to Empower People to Live Healthier, More Informed Lives. We strive to meet this mission every day by providing clinically validated and superior quality nutrition products, while serving as a trusted source of nutrition information. Our core values of Safety, Integrity, Transparency, and Quality along with our innovative staff of clinicians, pharmacists, and industry leaders help guide us in providing the most effective health-span solutions for our customers.