Regular price
Sale price
$18.99
Unit price
per
Sale
Sold out
• Supports Mitochondrial Biogenesis
• Promotes Cognitive & Cardiovascular Support
• Vegan Non-GMO and Hypoallergenic
40mg PQQ by Health Thru Nutrition is a vegan supplement containing Pyrroloquinoline Quinone (PureQQ™), a vitamin-like substance with potential benefits for both brain and body functions. PQQ plays a critical role in mitochondrial growth and development throughout the body and brain, enabling cells to undergo spontaneous mitochondrial biogenesis. This is essential for human health and longevity.
How to Use?

Directions: Adults: Take one (1) VegeCap daily as a dietary supplement or as recommended by your healthcare professional.
More Info

What is PQQ?

Pyrroloquinoline Quinone, (PQQ), is a unique vitamin-like substance that can be found in foods, (kiwifruit is a good example), that is showing a potential range of desirable benets to both brain and body functions. PQQ does this as it plays a critical role in the growth and development of mitochondria throughout the body and the brain.

Why Choose Health Thru Nutrition PQQ?

Our Non-GMO Health Thru Nutrition PQQ has a unique ability to stimulate cell-signaling pathways involved in cellular energy metabolism plus, mitochondrial function and development. In fact, PQQ is key in enabling cells to undergo spontaneous mitochondrial biogenesis. Biogenesis is the production of new living organisms or structures within individual cells. Spontaneous mitochondrial biogenesis, initiated by PQQ, is essential for human health and longevity. If you inhabit an aging body, (and many of us do!), or have other health issues that aect the function of the mitochondria in your cells than PQQ from Health Thru Nutrition should be considered just as essential to optimum mitochondrial performance as is our bio-enhanced Coenzyme Q10.
Supplement Facts

Other Ingredients:

Hypromellose, plant cellulose, L-Leucine and rice concentrate.
Shipping

Free Standard Shipping Everyday on Orders over $59!
View full details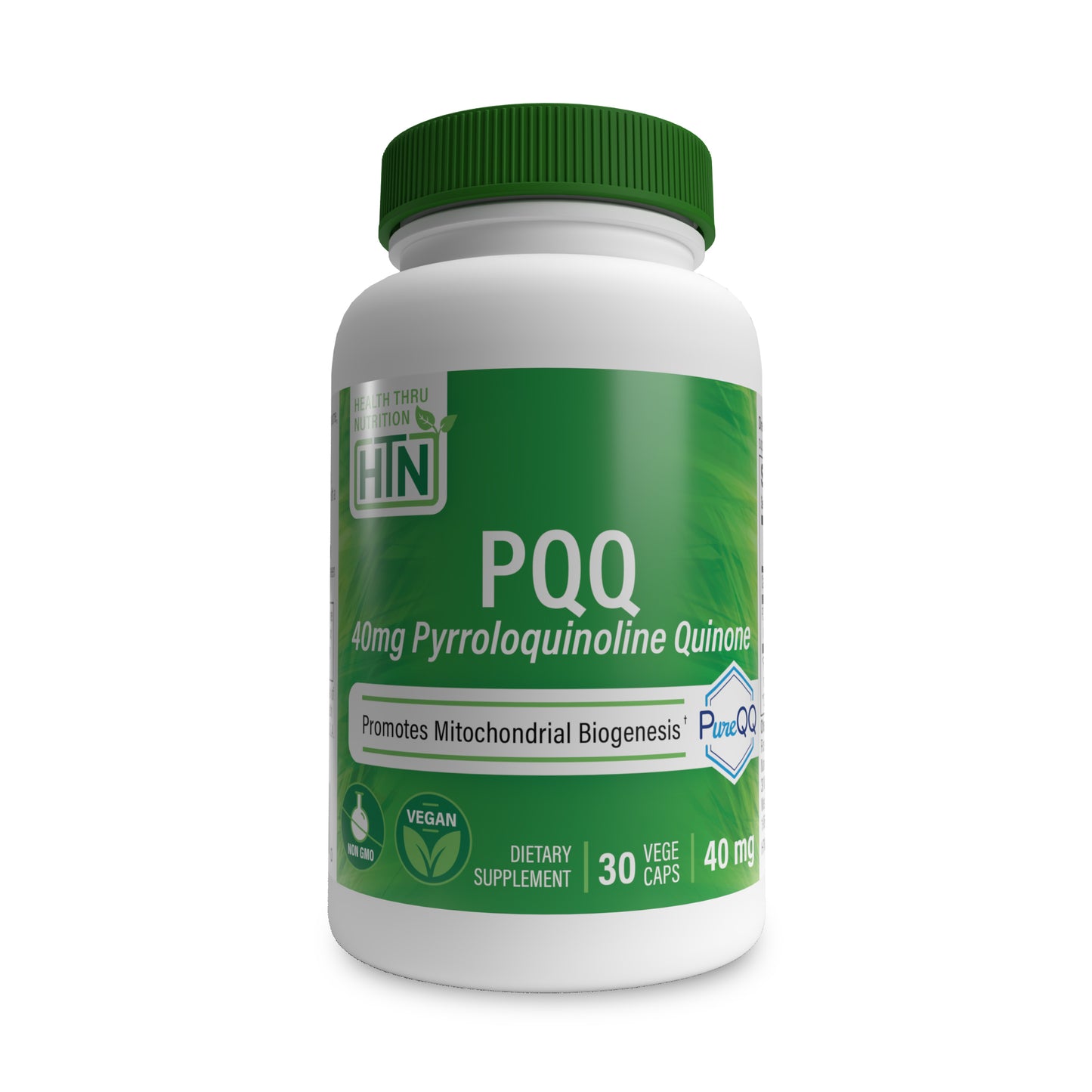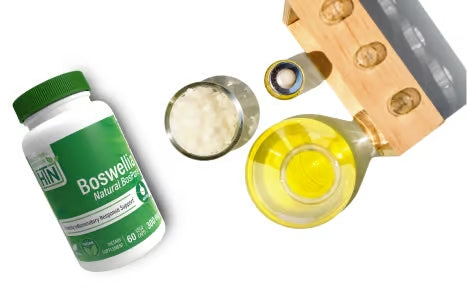 Our Philosophy
Health Thru Nutrition (HTN) began developing nutritional supplements several decades ago with a simple mission: to Empower People to Live Healthier, More Informed Lives. We strive to meet this mission every day by providing clinically validated and superior quality nutrition products, while serving as a trusted source of nutrition information. Our core values of Safety, Integrity, Transparency, and Quality along with our innovative staff of clinicians, pharmacists, and industry leaders help guide us in providing the most effective health-span solutions for our customers.