Regular price
Sale price
$29.99
Unit price
per
Sale
Sold out
• Clinically Studied Free Radical Scavenger
• support cardiovascular health, cognitive function, and healthy aging
• Vegan Non-GMO and Hypoallergenic
Health Thru Nutrition Pycnogenol® 50mg is a powerful antioxidant extracted from the bark of the French maritime pine tree. This potent formula is designed to support overall health and well-being by neutralizing harmful free radicals that can cause cellular damage and oxidative stress. Pycnogenol® has been clinically studied and shown to promote healthy circulation, improve skin elasticity, and brain function. Additionally, it has been found to support joint health, eye health, and immune function.
How to Use?

Directions: Adults: Take one (1) VegeCaps daily as a dietary supplement or as recommended by your healthcare professional.
More Info

Our Health Thru Nutrition Pycnogenol® is the most extensively studied and purest pycnogenol available anywhere. Pycnogenol® is the patent protected French maritime pine bark extract which acts as a potent blend of antioxidants that work synergistically for multiple anti-aging benefits including support for the protection of elastic tissue proteins and the genesis of new collagen and hyaluronic acid in human skin.

What is Pycnogenol®?

Pycnogenol® is nature's Super Antioxidant to help you look, feel and live better. As one of the most potent natural scavengers of free radicals, Pycnogenol® mops-up aggressive radicals before they cause damage by oxidative stress. Its super-antioxidant capabilities help boost the immune system and strengthen blood vessel walls and capillaries. It helps maintain healthy circulation by supporting relaxation of arteries.

Why Health Thru Nutrition Pycnogenol®?

As with all of our products, we choose only the highest quality, purity, and clinically proven ingredients to ensure efficacy, safety and best value for you.

This unique, French maritime pine bark extract is grown exclusively in an unspoiled and natural forest in southwest France. Neither pesticides nor herbicides are ever used in this pristine pine tree forest. The purity and potency of Health Thru Nutrition Pycnogenol® are continuously monitored.

Over the past 40 years, Pycnogenol® has been the subject of extensive research that has resulted in more than 100 published clinical studies and 300 scientific publications. This extensive research has shown Pycnogenol® is a non-toxic, powerful and effective antioxidant with a variety of health benefits.

Bottom Line: Health Thru Nutrition Pycnogenol®

· Gold standard Pycnogenol ingredient

· Combats environmental stress

· Supports healthy heart function

· Mops-up aggressive free radicals BEFORE they cause damage

· Helps support the immune system

· Protects vital collagen in blood vessels, joint tissue and skin

40 Years of Research helps you look, feel and live better today!

Supplement Facts

Other Ingredients:

Microcrystalline cellulose, hypromellose, L-leucine and rice concentrate.
Shipping

Free Standard Shipping Everyday on Orders over $59!
View full details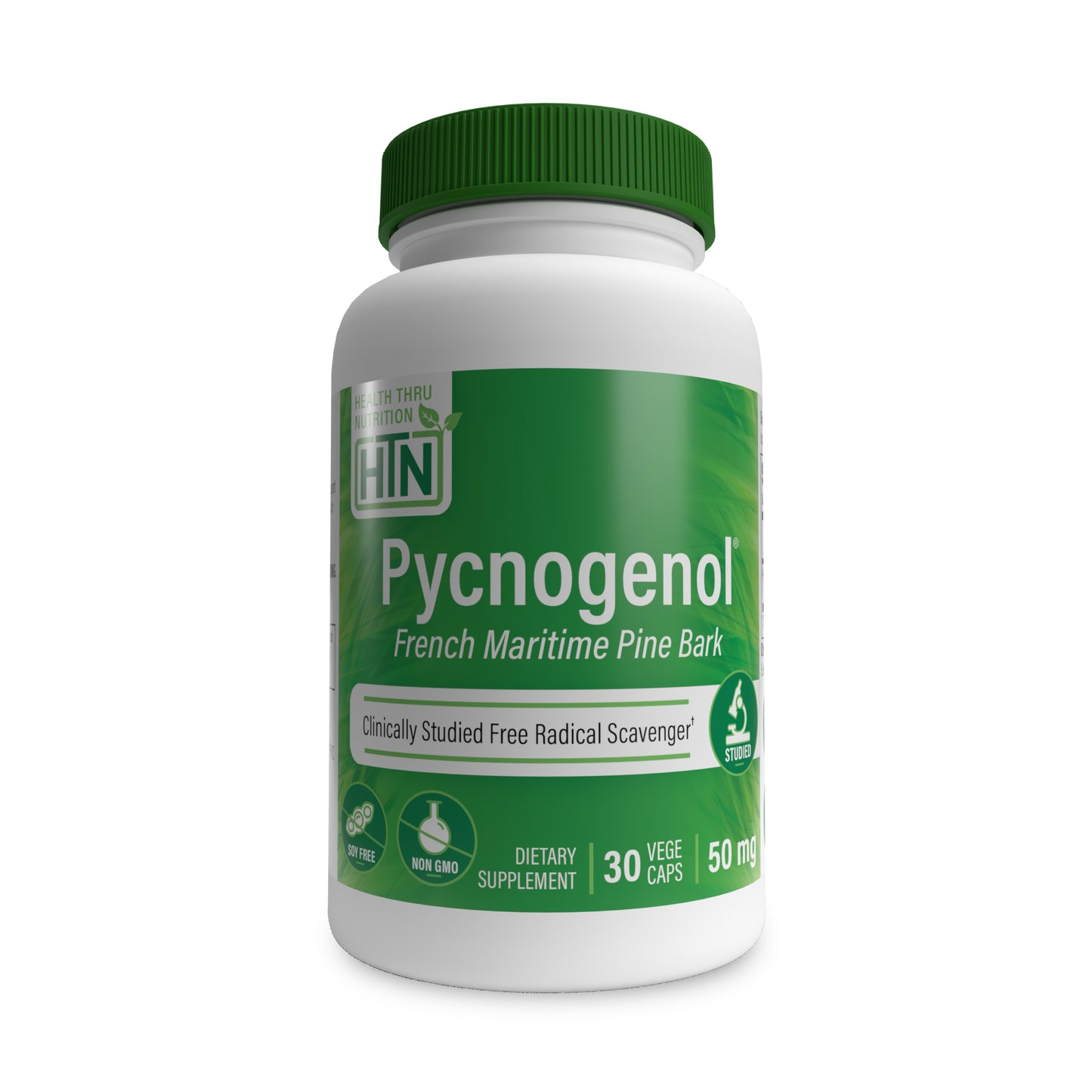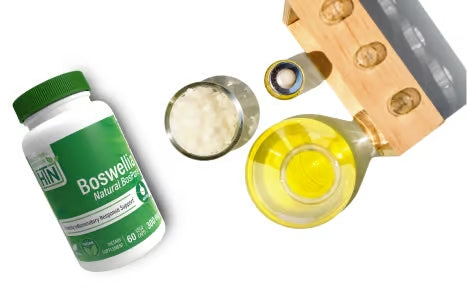 Our Philosophy
Health Thru Nutrition (HTN) began developing nutritional supplements several decades ago with a simple mission: to Empower People to Live Healthier, More Informed Lives. We strive to meet this mission every day by providing clinically validated and superior quality nutrition products, while serving as a trusted source of nutrition information. Our core values of Safety, Integrity, Transparency, and Quality along with our innovative staff of clinicians, pharmacists, and industry leaders help guide us in providing the most effective health-span solutions for our customers.