Regular price
Sale price
$29.99
Unit price
per
Sale
Sold out
• Natural Vitamin-E Complex
• Full Spectrum with EVNol™ Tocotrienols
• Comprehensive Antioxidant Support
Health Thru Nutrition Tocospan® with EVNol™ is a full spectrum Vitamin E supplement containing eight different forms of Vitamin E, four tocopherols, and four tocotrienols. Vitamin E is an antioxidant that protects the body from free radical damage and supports immune, skin, cardiovascular and brain health. This supplement is ideal for those looking to support their overall health and wellness with a comprehensive antioxidant and cardiovascular health supplement.
How to Use?

Directions: Adults: Take one (1) softgel daily as a dietary supplement, or as recommended by your healthcare professional.
More Info

Featuring EVNol™, Full Spectrum Vitamin E Complex containing all 8 natural forms of Vitamin E, Natural Vitamin-E.

Most vitamin E supplements contain only one single form of vitamin E - i.e.: alpha-tocopherol. Research has progressed to a stage where Scientists have identified different forms of Vitamin E (other than alpha-tocopherol) such as gamma-tocopherol and delta-tocopherol.

In fact, in nature there are eight (8) different forms of Vitamin E. There are actually four (4) forms of tocopherols and four (4) forms of tocotrienols. Most importantly, tocotrienols have unique and additional health properties with a much more potent antioxidant effect than the more "common" forms of tocopherols.

Because of this new development in vitamin E research, we now have a newALL NATURAL product called TOCOSPAN - the full spectrum Vitamin E with 8 different forms of Vitamin E.Four forms of tocopherols (gamma, delta, beta, and d-alpha tocopherol – including d-alpha tocopherol acid succinate) and four forms of tocotrienols, (d-alpha, d-beta, d-gamma and d-delta tocotrienol)

IMPORTANT: Studies have shown that gamma tocopherol is the predominant form of Vitamin E in the food chain, yet alpha-tocopherol shows higher blood levels in humans. Furthermore, the benefits of Vitamin E have been largely attributed and observed in Vitamin E rich diets as opposed to alpha-tocopherol supplements. The inclusion of gamma tocopherol in Tocospan - along with the other minor tocopherols and the addition of Vitamin E's potent antioxidant cousins - the tocotrienols - makes Tocospan the Vitamin E of choice. Additionally, Vitamin E Succinate has shown some very specific and highly protective therapeutic properties not exhibited by the other forms of Vitamin E.

NOTE: Tocospan is a Gluten and Lactose-Free Product.
Supplement Facts

Other Ingredients:

Kosher beef gelatin, medium chain triglycerides, vegetable glycerin, soybean oil, soy lecithin, high P.C. soy lecithin, purified water, palm oil, ascorbyl palmitate, plant squalene, sterol complex and mixed carotenoids.
Shipping

Free Standard Shipping Everyday on Orders over $59!
View full details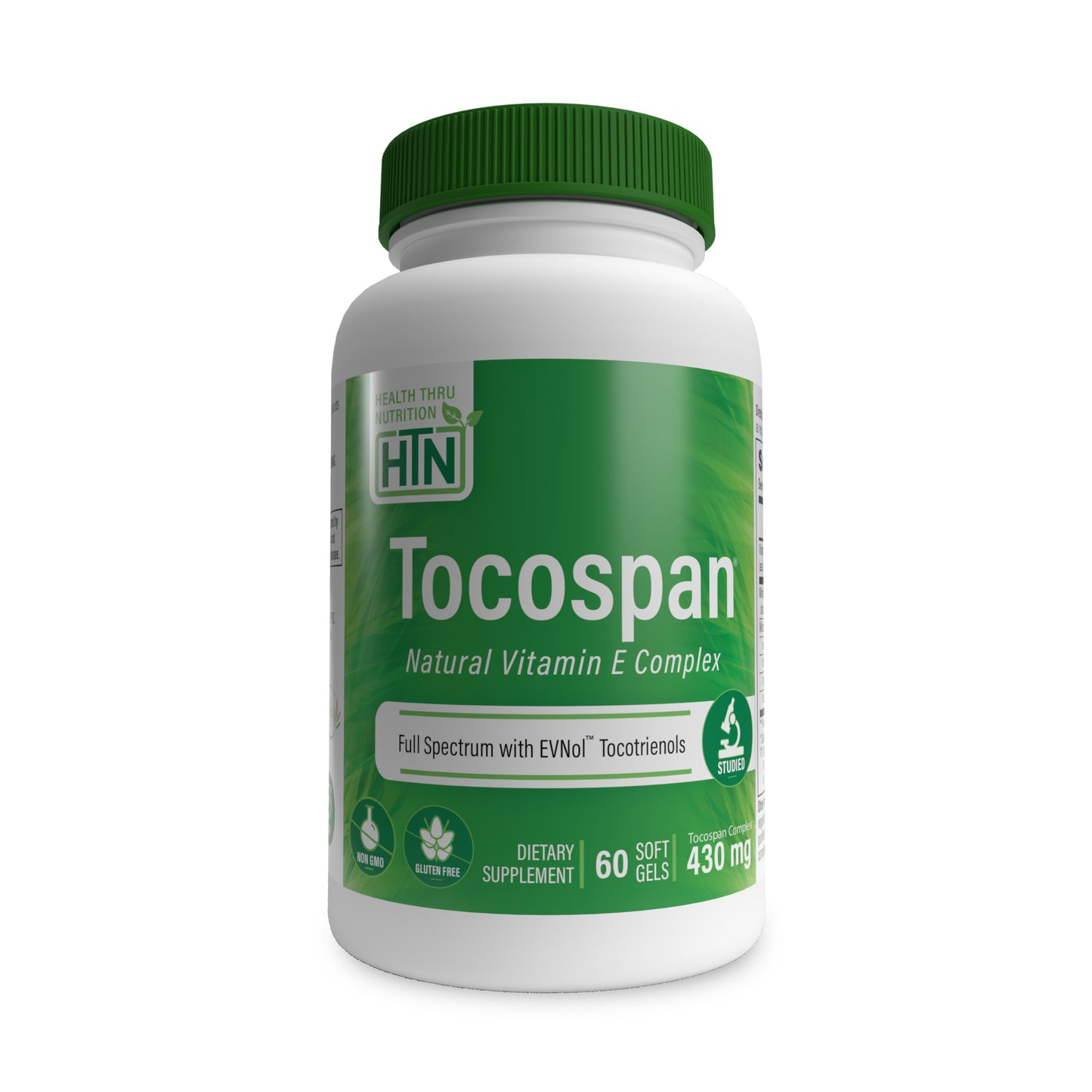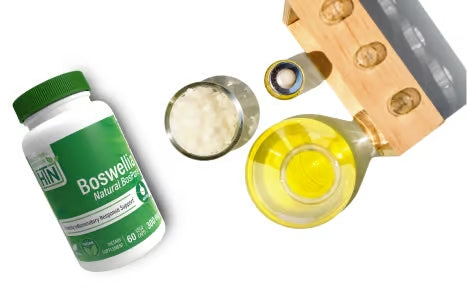 Our Philosophy
Health Thru Nutrition (HTN) began developing nutritional supplements several decades ago with a simple mission: to Empower People to Live Healthier, More Informed Lives. We strive to meet this mission every day by providing clinically validated and superior quality nutrition products, while serving as a trusted source of nutrition information. Our core values of Safety, Integrity, Transparency, and Quality along with our innovative staff of clinicians, pharmacists, and industry leaders help guide us in providing the most effective health-span solutions for our customers.