Regular price
Sale price
$37.56
Unit price
per
Sale
Sold out
• Kaneka® QH Active - Reduced form of CoQ10
• Supports cardiovascular health and energy
• Stabilized, Non-GMO, Gluten and Soy Free
Ubiquinol, the active and reduced form of CoQ10, acts as an antioxidant and cellular energizer. It's the predominant form of CoQ10 found in our bodies, making up over 90% of circulating CoQ10. Studies demonstrate that Ubiquinol is more readily absorbed than its counterpart, Ubiquinone. Our Non-GMO Health Thru Nutrition Ubiquinol contains Kaneka® Ubiquinol and is made in the USA under strict cGMP standards
How to Use?

Directions: Adults: Take one (1) softgel daily as a dietary supplement, or as recommended by your healthcare professional.
More Info

What is CoQ10?

Found everywhere throughout the body, Coenzyme Q10, or CoQ10 for short, is a vitamin like nutrient that plays the role of both an antioxidant and a cellular energizer. Given the scientific name Ubiquinone after its discovery in 1958, CoQ10 plays a key role in every single biological function of the body.




What is Ubiquinol CoQ10?

More than 90% of the circulating CoQ10 in our body is present as Ubiquinol -- the "active" antioxidant form of Coenzyme Q10. Research has shown the Ubiquinol form of CoQ10 to be absorbed better than the Ubiquinone form. However, not ALL Ubiquinol is created equal. See below!




Why Choose Health Thru Nutrition Ubiquinol?

Our Non-GMO Health Thru Nutrition Ubiquinol features Kaneka Ubiquinol™. And, as with all of our products, it is manufactured in the USA under the most stringent cGMP standards.

We use the same Ubiquinol derived from world's most recognized and researched CoQ10 – the only all-natural yeast-fermented and bio-identical CoQ10 available. Research and exacting manufacturing standards make Health Thru Nutrition's Ubiquinol one of the strongest lipid-soluble antioxidants available today.

Best of all, Health Thru Nutrition's Ubiquinol uses a PATENTED Enhanced Stability Formulation that guarantees you receive the Active Ubiquinol your body needs day in and day out.
Supplement Facts

Other Ingredients:

Medium chain triglycerides, kosher beef gelatin, vegetable glycerin, ascorbyl palmitate, purified water, beeswax white, sunflower lecithin and annatto suspension in sunflower oil.
Shipping

Free Standard Shipping Everyday on Orders over $59!
View full details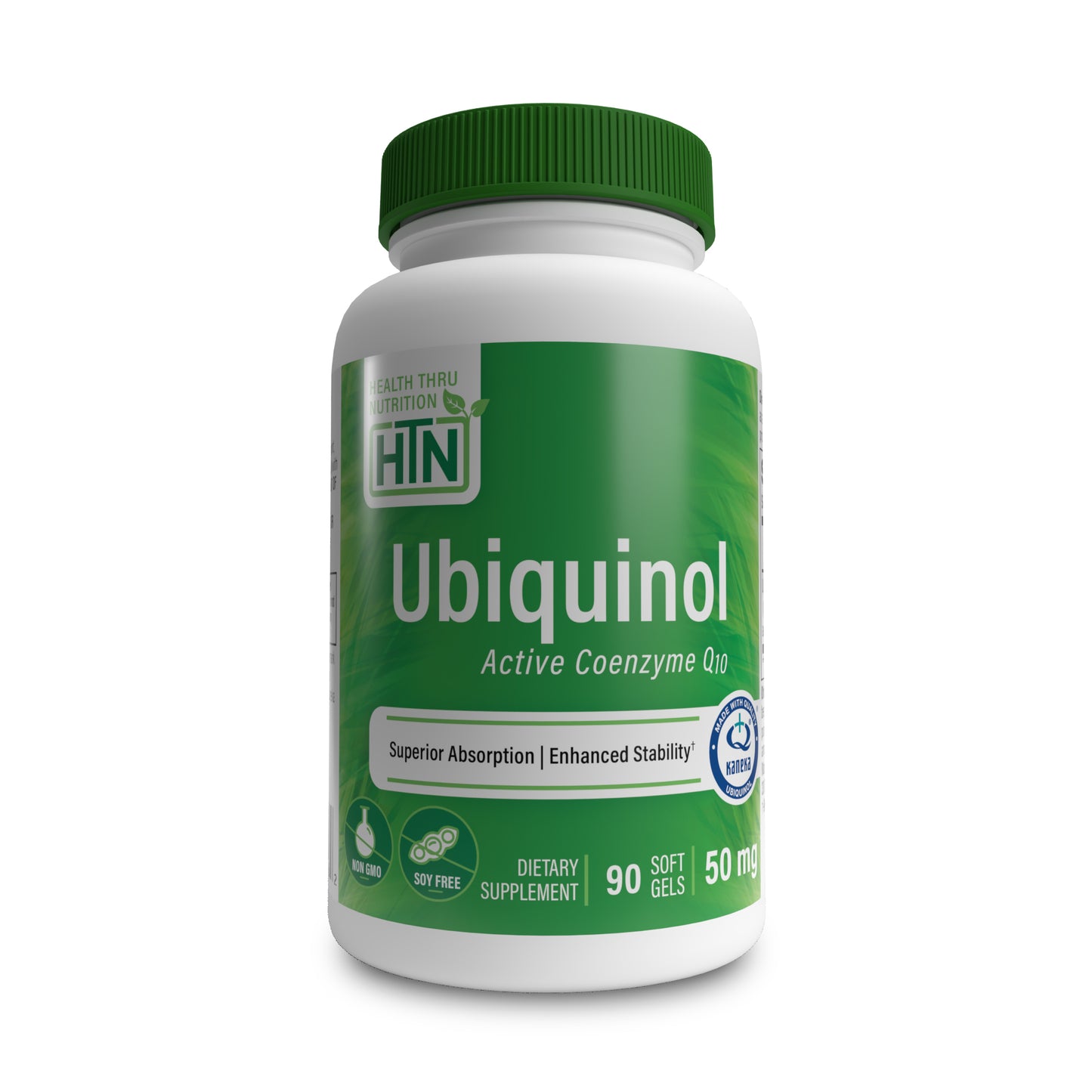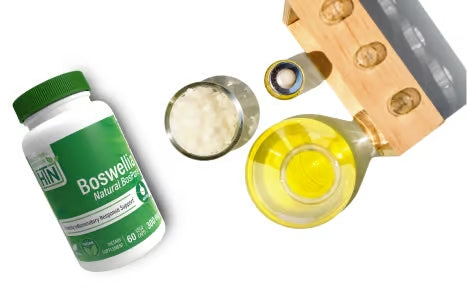 Our Philosophy
Health Thru Nutrition (HTN) began developing nutritional supplements several decades ago with a simple mission: to Empower People to Live Healthier, More Informed Lives. We strive to meet this mission every day by providing clinically validated and superior quality nutrition products, while serving as a trusted source of nutrition information. Our core values of Safety, Integrity, Transparency, and Quality along with our innovative staff of clinicians, pharmacists, and industry leaders help guide us in providing the most effective health-span solutions for our customers.