Regular price
Sale price
$14.36
Unit price
per
Sale
Sold out
• Multibetic formulated for Diabetics
• Combines 12 Vitamins and 8 Minerals
• Contains ALA, Lutein, Lycopene, Natural Vitamin E
Health Thru Nutrition Ultra-Betic Multi-Vitamin and Mineral is a supplement designed for Diabetics. It contains a blend of vitamins, minerals, and other nutrients that support overall health and meet the unique nutritional needs of those with high blood sugar. The formula includes key nutrients which aid in energy metabolism and nervous system function. It also contains ingredients that may help support heart & eye health and immune function.
How to Use?

Directions: Adults: Take two (2) Caplets as a dietary supplement or as recommended by your healthcare professional.
More Info

Sugar Free Ultra-Betic™ Multi-Vitamins offers you an advanced combination of vitamins, minerals and other essential supplements needed for the body to maintain its healthy structure and function.

Sugar Free Ultra-Betic combines 12 vitamins and 8 minerals with alpha lipoic acid, lycopene and lutein. Just one tablet twice a day is all it takes for good health — from head to toe!

Ultra-Betic's Sugar Free formula provides you with an advanced combination of vitamins, minerals, and other essential supplements. It helps maintain the healthy structure and function of your heart, arteries, veins, and capillaries; your brain, spinal column, and peripheral nerves; your skin, bones, muscles, and connective tissue; your organs of sight, hearing, and taste; your kidneys, liver, pancreas, and digestive system; your DNA, cell membranes, and intercellular communication.

Sugar Free Ultra-Betic delivers a specially formulated combination of super supplements including:

Alpha-lipoic acid: A biological antioxidant. increases the efficacy of other antioxidants such as vitamins C and E. Nourishes your nervous system. Enhances energy production. Supports cardiovascular circulatory system.

Lutein: An optical antioxidant, present in the macula of the retina and in the crystalline lens of the eye. Helps maintain the structural integrity of the macula and the lens.

Lycopene: Has the highest antioxidant activity of all the carotenoids. May inhibit the oxidation of DNA, stimulate communication between cells, and support lung and prostate structure and function.

Natural Vitamin E: Proven to be superior to the synthetic vitamin for its health-giving antioxidant activity.

Just 1 Sugar Free Ultra-Betic™ caplet twice a day helps you maintain good health from head to toe!

Supplement Facts

Other Ingredients:

Microcrystalline cellulose, croscarmellose sodium, dicalcium phosphate, stearic acid, povidone, modified food starch and silicon dioxide.
Shipping

Free Standard Shipping Everyday on Orders over $59!
View full details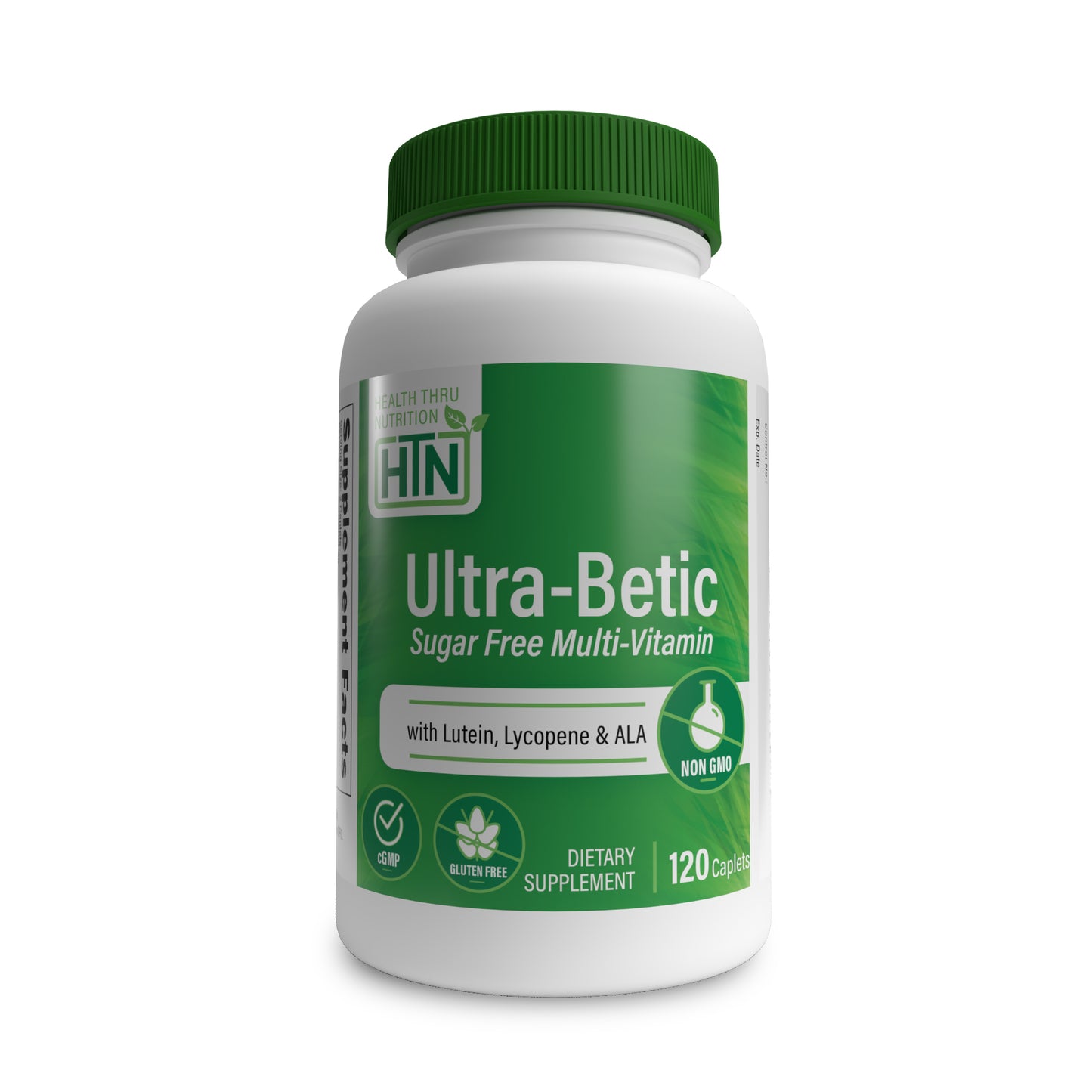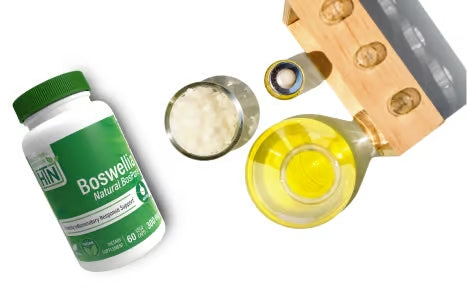 Our Philosophy
Health Thru Nutrition (HTN) began developing nutritional supplements several decades ago with a simple mission: to Empower People to Live Healthier, More Informed Lives. We strive to meet this mission every day by providing clinically validated and superior quality nutrition products, while serving as a trusted source of nutrition information. Our core values of Safety, Integrity, Transparency, and Quality along with our innovative staff of clinicians, pharmacists, and industry leaders help guide us in providing the most effective health-span solutions for our customers.