Regular price
Sale price
$29.99
Unit price
per
Sale
Sold out
• High Potency 400mg Beta Sitosterol
• Cholesterol & Prostate Health
• Vegan, Gluten Free and Non-GMO
Health Thru Nutrition Ultra Strength Beta Sitosterol Complex is a dietary supplement containing a 1,000 mg blend of plant sterols, including 400mg of beta-sitosterol per serving, to support prostate health, cardiovascular health, and cholesterol levels. It is gluten-free, non-GMO, and does not contain any artificial additives. All together, a high-quality supplement that provides potent plant sterols and essential nutrients to support overall health and well-being.
How to Use?

Directions: Adults:
More Info

Phytosterols, a group of sterol and stanol esters that are naturally found in plant cells, have been shown to assist in the maintenance of healthy cholesterol levels as well as healthy prostate function. Being structurally similar to the body's cholesterol, phytosterols when consumed directly compete with cholesterol for absorption in the digestive tract. This competition results in a decreased absorption of dietary cholesterol and a reduced blood cholesterol level. Similarly, phytosterols can bind to the prostate gland in men helping to reduce inflammation.

While phytosterols are naturally present in fruits, vegetables, grains and legumes, it is only in a limited quantity; the average person consumes less than 500mg of phytosterols per day as part of a healthy diet. This falls well below the 2g of phytosterols recommended for those with high cholesterol by the National Cholesterol Education Program.

To help meet your phytosterol goals, HTN offers a phytosterol complex containing 1g of phytosterols per serving. This vegan capsule is Non-GMO and allergen free.

Foods containing at least 0.65g per serving of vegetable oil plant sterol esters, eaten twice a day with meals for a daily total intake of at least 1.3g, as part of a diet low in saturated fat and cholesterol, may reduce the risk of heart disease. A serving of HTN's Ultra Strength Beta Sitosterol supplies 1g (1,000mg) of vegetable oil sterol esters.
Supplement Facts

Other Ingredients:

Hypromellose, brassicasterol, calcium palmitate and silicon dioxide.
Shipping

Free Standard Shipping Everyday on Orders over $59!
View full details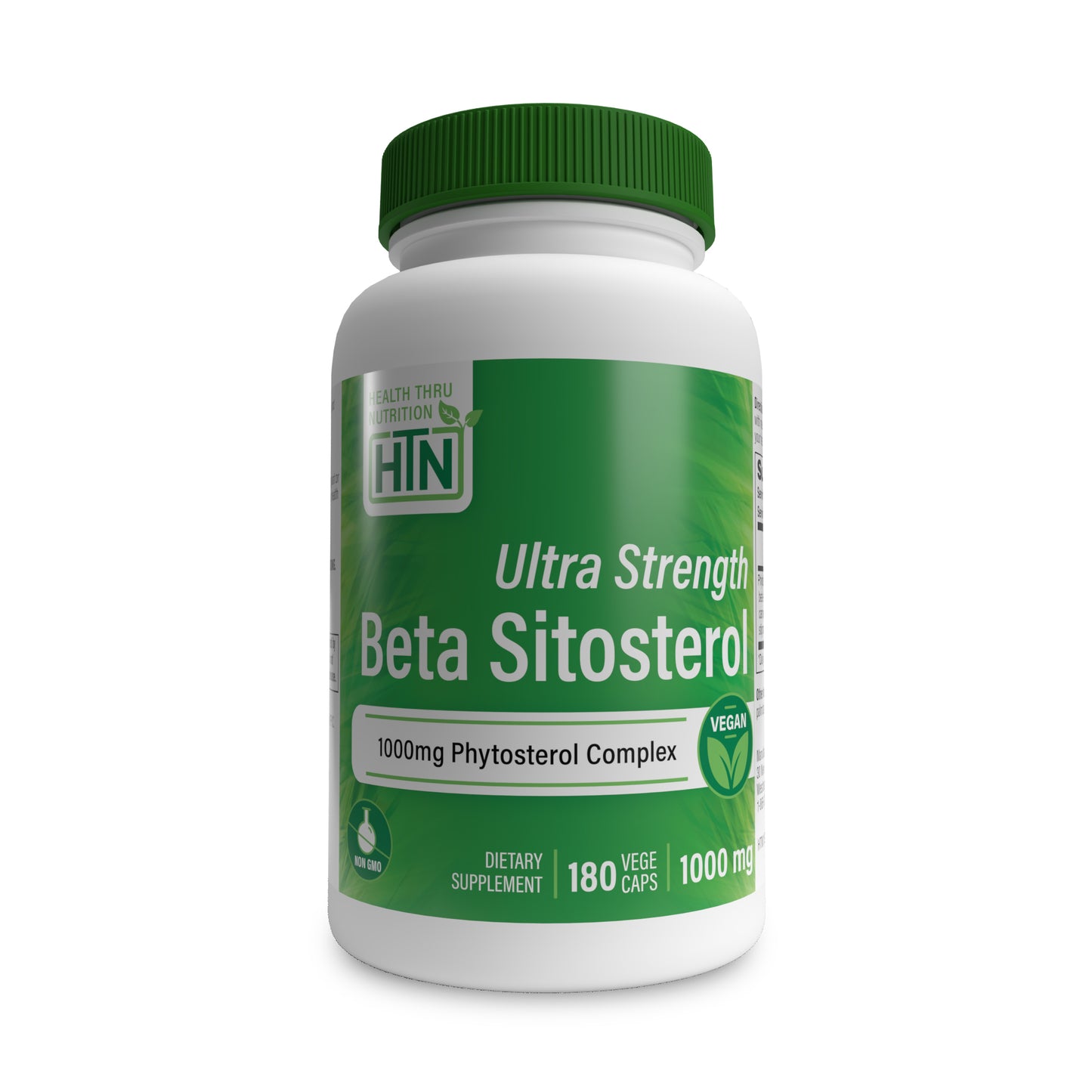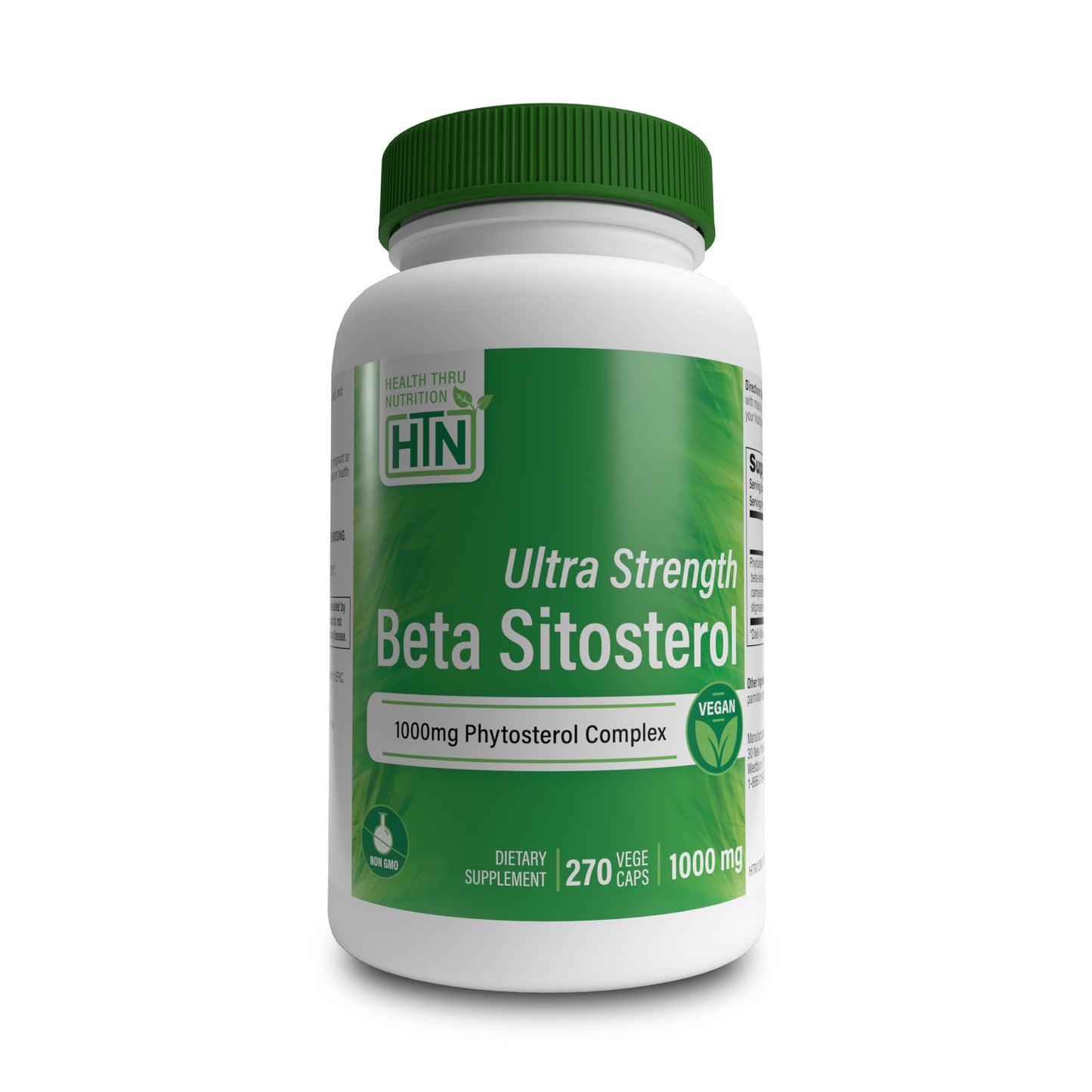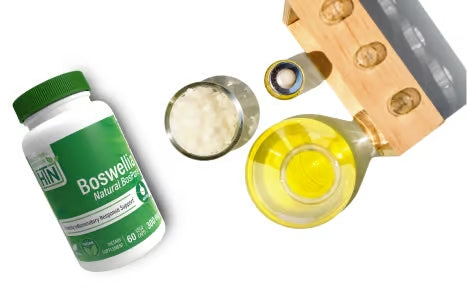 Our Philosophy
Health Thru Nutrition (HTN) began developing nutritional supplements several decades ago with a simple mission: to Empower People to Live Healthier, More Informed Lives. We strive to meet this mission every day by providing clinically validated and superior quality nutrition products, while serving as a trusted source of nutrition information. Our core values of Safety, Integrity, Transparency, and Quality along with our innovative staff of clinicians, pharmacists, and industry leaders help guide us in providing the most effective health-span solutions for our customers.