Regular price
Sale price
$6.99
Unit price
per
Sale
Sold out
• Mini softgels for Maximum Benefit
• Healthy Bones and Immune Function
• Non-GMO, Gluten and Soy Free
Health Thru Nutrition offers Vitamin D3 supplements as mini, easy-to-swallow softgels suspended in organic extra-virgin olive oil. With over 40% of the US population experiencing low levels of vitamin D, it's essential to supplement to maintain healthy bones, teeth, and immune function. The addition of organic EVOO provides a healthy fat source that aids in vitamin D3 absorption. Incorporating Health Thru Nutrition's Vitamin D3 into your daily routine is an easy and effective way to support overall health and well-being.
How to Use?

Directions: Adults: Take one (1) softgel daily as a dietary supplement or as directed by your healthcare professional.
More Info

It is estimated that over 40% of the US population has low vitamin D levels. Unfortunately, as we age, our ability to convert dietary vitamin D into its active form diminishes, as does our ability to synthesize vitamin D from sunshine, reducing our body's vitamin D levels further.

Therefore, people 50 years old and above are at an increased risk of developing vitamin D deficiency.

A simple blood test can determine your vitamin D level (a result of 20 ng/mL to 50ng/mL is considered adequate for healthy people) and can help you select the right supplement dosage along with a discussion with your doctor. Health Thru Nutrition offers pure vitamin D-3, as cholecalciferol, in four different strengths,1000IU, 2000IU, 5000IU, and 10,000IU, the most potent available.

Health Thru Nutrition manufactures its Vitamin D-3 under strict cGMP standards in the USA. All strengths are non-GMO, contain no artificial sweeteners or preservatives, are free of soy and gluten, and contain no major allergens.
Supplement Facts

Other Ingredients:

Organic extra virgin olive oil, kosher beef gelatin, vegetable glycerin and purified water.
Shipping

Free Standard Shipping Everyday on Orders over $59!
View full details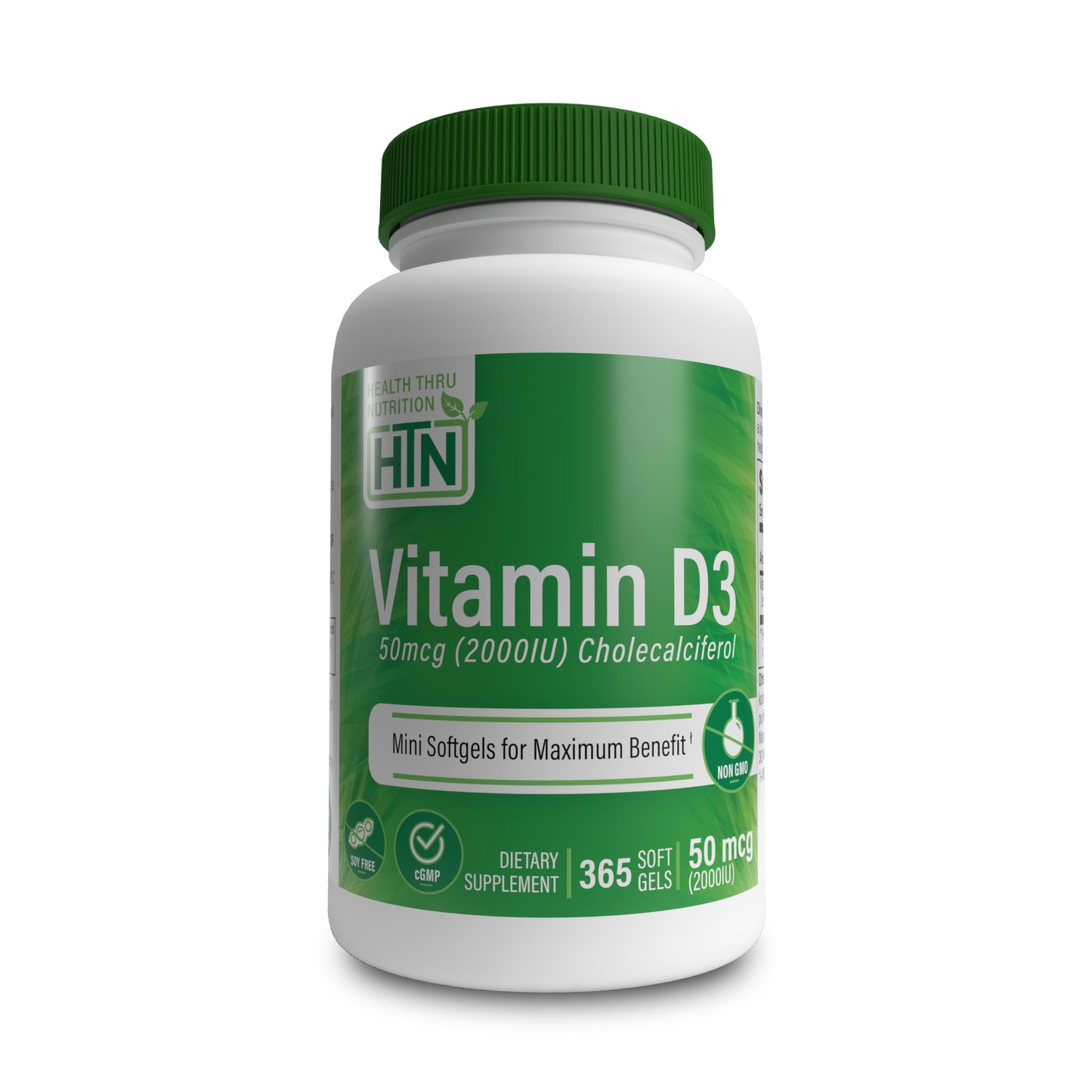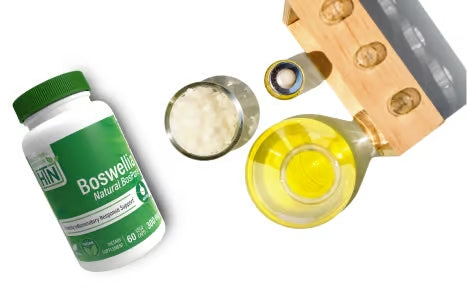 Our Philosophy
Health Thru Nutrition (HTN) began developing nutritional supplements several decades ago with a simple mission: to Empower People to Live Healthier, More Informed Lives. We strive to meet this mission every day by providing clinically validated and superior quality nutrition products, while serving as a trusted source of nutrition information. Our core values of Safety, Integrity, Transparency, and Quality along with our innovative staff of clinicians, pharmacists, and industry leaders help guide us in providing the most effective health-span solutions for our customers.